American Gamblers Come Late to the World of Lottery Apps
By
Roughly 100 percent of lottery tickets are currently sold by retailers—gas stations, supermarkets, or convenience stores—that do little more than print tickets with numbers. It was only a matter of time before someone made apps for that process.
Shoutz, an Austin (Tex.)-based startup, announced an agreement Tuesday with the Mega Millions lottery that will bring the game to its LotteryHUB mobile app, which launched in September with the rival Powerball lottery game. Now the two largest forces in the $78 billion per year U.S. lottery industry will share a mobile platform that covers the vast majority of the country, and Shoutz will hold a significant advantage should states further relax restrictions on digital lottery sales.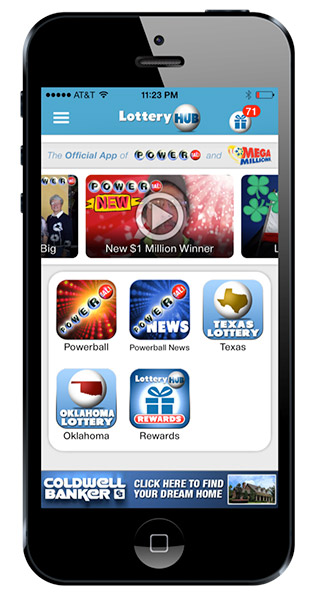 The U.S. has lagged in turning lotteries over to digital domains. While in Europe, about a third of lottery sales are conducted via mobile and online platforms, only three states—Illinois, Georgia, and Minnesota—sell lottery tickets online. Only Illinois has its own mobile app to sell tickets. Seven states sell online lottery ticket subscriptions.
"Lotteries are the quiet giant of entertainment," says Brad Duea, Shoutz's president and the one-time president of music-sharing service Napster. He puts the number of retailers involved in the trade at about 240,000. "It's massive and mainstream."
A mobile app is the first generation of what Shoutz hopes will be a steady evolution in how people buy lottery tickets and check their numbers for winners, with the apps boosting advertising and new mobile games about, well, gaming. Ultimately, Shoutz aims to collect a cut when you buy a lottery ticket with its app. Streaming video of drawings and videos of a few winners each week currently offer revenue from pre-roll ads.
Any mass selling lies well in the future, assuming the successful navigation of regulatory battles in states that aren't keen to see increased gambling and against retailers who will fight to stop lottery ticket sales from going digital. The National Association of Convenience Stores says its members rely on lottery sales for customer traffic; the group rates lottery tickets as the second-largest impulse purchase, behind candy. "We've invested a lot of time building up lotteries, in states that have them, as their main retail partner," says Lyle Beckwith, the association's senior vice president of government relations. A further advantage to over-the-counter lottery sales: Retailers check 4.5 million IDs per day, Beckwith says, to prevent minors from buying tickets.
The retail group is working with a different startup, Typarium Technologies, to devise an app that would let players choose numbers and then scan a QR code on smartphones to obtain lottery tickets at the retail outlets, much the way airlines scan such codes at boarding gates. "We want to find a way to use the mobile technology to drive sales but in a way that preserves the existing distribution channel," says Dan Huff, managing director of Typarium. The company hopes to begin testing a system with retailers and two state lotteries later this year.
Paula Otto, lead director of Mega Millions and executive director of Virginia's lottery, predicts that more tickets will be sold digitally in the future, even if the field is destined to remain dwarfed by retail sales, as has been the case so far in Europe.
No matter how much technical innovation goes into lottery vending, the biggest key to success lies in luring new players and prompting players to spend more money. That's where large jackpots are crucial. The two largest-ever U.S. lottery jackpots both occurred in the past two years: Mega Millions boasted the largest lottery drawing on record, a $656 million pot won in March 2012, and Powerball posted its biggest-ever prize, $590.5 million, just 14 months later.
Those big, recent cash pots are no coincidence: Both lotteries have changed the games to boost the top prizes, helping to spur sales. Powerball doubled its price to $2 in January 2012 as a way to produce larger jackpots. Mega Millions made it harder to win the top prize while it eased the odds for smaller cash payouts; it also increased to $5 million the minimum that its jackpot climbs between drawings.
Shoutz and others making lottery apps point to an advantage in going digital: An estimated $800 million in lottery winnings go unclaimed each year when lucky players forget to check numbers, lose track of tickets, or fail to recognize when they have won a secondary prize. The LotteryHUB app, for instance, will store a player's numbers and issue alerts for any wins. Digital players can rest assured that when their numbers finally hit, they won't ignore the fortune.
Before it's here, it's on the Bloomberg Terminal.
LEARN MORE