Investment Banking Conflicts of Interest Probed by U.K. FCA
Lindsay Fortado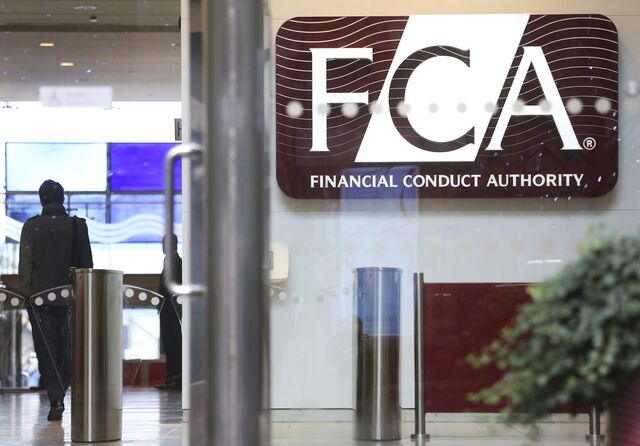 The U.K. finance regulator will review how investment banks manage conflicts of interest between their obligations to clients and their own trading positions.
The Financial Conduct Authority is also investigating how firms prevent confidential information they receive in one part of the business being used by another, the regulator said in its annual business plan today. The FCA will also scrutinize firms' controls designed to prevent traders from rigging benchmarks.
"We will increase the intensity with which we supervise wholesale conduct to ensure transactions between more sophisticated market participants do not have a harmful impact on market integrity," the regulator said in the report on its website. That will include "firm-specific assessments of investment banks, trading firms and asset managers."
The regulator was created a year ago when the Financial Services Authority was split into the FCA and the Prudential Regulation Authority, a unit of the Bank of England. It's starting the review as authorities around the world investigate allegations traders colluded to rig the WM/Reuters rates, a foreign-exchange benchmark used by investors and companies.
The FX probe and its predecessor, the investigation into manipulation of the London interbank offered rate, or Libor, is leading the regulator to focus on conflicts of interest and control over information after rates were alleged to have been manipulated by traders seeking to maximize their own profits.
Risk Report
Investment banks "may not be observing the requirements to either keep information private, away from trading desks, or to pass information to clients at the appropriate time," the regulator said in a separate risk report published on its website today. "As we have seen with Libor, firms failing to manage the risks and conflicts inherent in activities will potentially have an impact on market confidence or distort price information."
The FCA is also probing whether life insurance policies dating back to the 1970s treated customers fairly. The news of the probe wiped as much as $4.2 billion off the market value of U.K. insurers last week, leading to criticism of the regulator by the industry. The regulator's board said March 28 it would hire a law firm to investigate the FCA's handling of the issue.
The regulator will also scrutinize the use of in-house funds in wealth-management firms, fair treatment of life insurance customers and whether asset managers have systems in place to prevent market abuse, according to the statement.
The FCA's budget for the coming year is rising to 452 million pounds ($750 million), a 6.3 million-pound increase from last year, to account for the creation of a new team to handle new competition powers.
Before it's here, it's on the Bloomberg Terminal.
LEARN MORE