Egypt Shares Drop 2nd Day on Al-Seesi Election Bid; Dubai Rises
Ahmed A. Namatalla and Sarmad Khan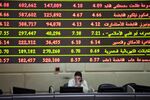 Egypt's benchmark index slumped as investors sought to take advantage of gains made on speculation over the former defense secretary's presidential bid. Dubai's gauge climbed to the highest in five years.
The EGX 30 Index fell 1.9 percent to 8,092.38 the lowest close since March 10 and extending the decline since Abdel-Fattah Al Seesi's March 27 announcement to 4.6 percent. Sidi Kerir Petrochemicals Co., which makes polyethylene, retreated the most in eight months. Commercial International Bank Egypt SAE, the nation's biggest publicly traded lender, lost 1.4 percent.
"Thursday's intense sell-off took people by surprise," Wafik Dawood, director of institutional sales at Cairo-based Mega Investments Securities, said today by phone. "Al-Seesi's candidacy is still good news, but everyone had been expecting it for some time. The current dip shouldn't affect the general positive outlook for the market."
Investors continued to take profits after al-Seesi confirmed months of speculation that he'll run for president. Those bets helped make the EGX 30 the world's third-best performing gauge this year among more than 90 tracked by Bloomberg. The presidential election could be held in late May, the independent Al-Shorouk newspaper reported today, citing unidentified elections commission officials.
Earning Boost
Sidi Kerir lost 2.5 percent to 19.99 Egyptian pounds even as its board recommended raising the dividend for 2013 to 2 Egyptian pounds a share from 1.8 Egyptian pounds. Commercial Bank slid to 37.13 pounds.
Dubai's DFM General Index rose 1.3 percent to 4,438.35, the strongest close since September 2008 as first-quarter earnings expectations spurred investor sentiment. The measure gained 1.8 percent last week. Shuaa Capital PSC, the investment bank controlled by Dubai's ruler, surged 5.6 percent.
"We should expect some positive surprises in terms of earnings for the first quarter and investors want to be positioned before that," Sebastien Henin, head of asset management at The National Investor, said by phone from Abu Dhabi. The market is continuing "positive momentum" from the last week, he said.
The DFM General Index has advanced 32 percent this year, making it the top performer among more than 90 indexes tracked by Bloomberg. Dubai's 4.9 percent economic expansion in 2013 helped companies in the emirate boost their earnings.
Shuaa Soars
Shuaa climbed to 1.51 dirhams after earlier surging to as much as 1.64 dirhams. The shares have soared 41 percent in the past four days amid speculation the government may sell a stake in the investment bank and that it could get a boost from an increase in initial public offerings. Shuaa, which returned to profit last year after making losses since 2008, said today it has been appointed to manage the IPO of Able Logistics Group.
Abu Dhabi's measure rose 0.9 percent and Saudi Arabia's Tadawul All Share Index advanced 0.4 percent. Qatar's gauge rose for a fourth day, increasing 0.7 percent, to the strongest close in almost three weeks. Bahrain's index gained 0.2 percent, while Oman's and Kuwait's fell less than 0.1 percent.
Israel's TA-25 Index gained 0.2 percent. The yield on the government's benchmark bond due March 2023 added one basis point, or 0.01 percentage point, to 3.19 percent.
Shares of Delek Group Ltd. declined the most in four weeks after Australia's Woodside Petroleum Ltd. missed an investment deadline in Israel's largest gas field.
Before it's here, it's on the Bloomberg Terminal.
LEARN MORE