Lululemon's New CEO Tries His Hero Pose
by
In his first earnings report, Lululemon's new chief, Laurent Potdevin, gave a clinic this morning on how to take the lead of a troubled company. Here's a walk through the steps Potdevin took on a conference call with analysts: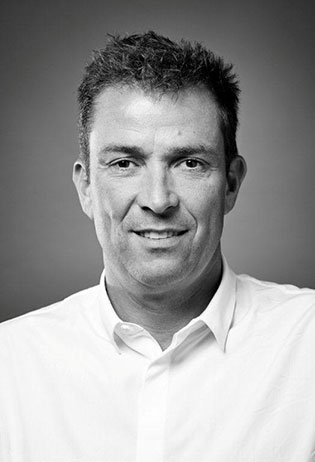 1. Sunny salutation, plus praise for the new underlings: "I'm even more inspired as I started to discover the Lululemon culture, the passion, the energy, and the commitment of its people."
2. Throw some shade at predecessors: "As we move into 2014, we are reflecting on our learnings with humility and are entirely focused on our future."
3. Lower expectations for yourself: "2014 is an investment year with an emphasis on strengthening our foundation, reigniting our product engine, and accelerating sustainable and controlled global expansion." Translation: Don't expect any crazy cobra poses—we're just working on our core here.
4. Make some big intangible proclamations: "We are refocusing our energy as a relevant disruptor in the space we created. It means being audacious, it means being curious, it means stretching our minds to invent the future."
Meanwhile, Lululemon's quarterly results were fairly shaky. Sales increased 7 percent, to $521 million, although much of that came from the 43 stores the company opened in the past year. Sales at stores open more than a year ticked down by 2 percent (or by 5 percent if one doesn't strip out currency fluctuations). Profit didn't budge as the company spent more on materials and sales and marketing.
"Inventing the future" sounds intoxicating, but if Potdevin makes sure the pants aren't see-through and same-store sales outperform the "unchanged" forecast the company provided this morning, he'll look like a savior—a true hero pose.
Investors, meanwhile, seemed to love this morning's session. Lululemon shares rose almost 8 percent in early trading.
Before it's here, it's on the Bloomberg Terminal.
LEARN MORE