Chinese Exchange Starts Rare Earths Trading Trial Today
Bloomberg News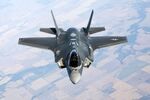 China's first rare earths exchange started trading today as the biggest producer of the elements seeks to increase the role of the free market at home amid criticism overseas for limiting exports.
Baotou Rare Earth Products Exchange in Inner Mongolia province began trading of europium oxide, praseodymium-neodymium oxide and cerium oxide, it said in a statement. The daily price movements of the contracts, denominated in yuan and for physical delivery, will be limited to a 6 percent range, except for the debut day, which allows for 15 percent, according to the exchange.
China is bringing exchange trading to rare earths as it consolidates miners and refiners of the group of 17 chemically similar elements used in products from smart phones to helicopter blades to hybrid-car batteries. The trial comes after the World Trade Organization ruled against the country this week, agreeing with the U.S. that limits on its exports violate trade rules.
"China wants to use its mineral resources in a sustainable way that maximizes the interests of all participants," Peng Bo, an analyst at Huachuang Securities Brokerage Co., said by phone from Shenzhen yesterday. "A vibrant trading platform that helps regulate supply and demand can also deflect foreign criticism of the government's heavy hand in the industry."
China accounts for 90 percent of the world's production of rare earths and cut mining permits and imposed production and export quotas in 2007 to reduce pollution and conserve supplies. The export controls have soured relations with the world's major users, including the U.S. and Japan, and spurred investments in Australia, Malaysia and the U.S.
Price Moves
The opening-reference price of europium oxide will be set at 4,000 yuan ($644) a kilogram, praseodymium-neodymium oxide will be 320 yuan and cerium oxide 19.5 yuan, according to the Baotou bourse. All three contracts gained as of 11:28 a.m. local time, with europium oxide trading at 4,153 yuan, praseodymium-neodymium oxide at 332 yuan and cerium oxide at 20 yuan, according to the exchange website.
Lockheed Martin Corp.'s F-35 fighter jet is among weapons that contain neodymium iron-boron magnets made using rare earth material from China, a U.S. Defense Department study in 2011 showed.
China typically releases two export quota batches every year, and from time to time makes purchases for government stockpiles when prices drop, Peng said.
A dispute-settlement panel at the Geneva-based WTO on March 26 determined that China didn't adequately justify imposing export duties and quotas.
Industry Consolidation
The Association of China Rare Earth Industry will study details of the WTO report and evaluate its impact, Chen Zhanheng, a deputy general secretary at the association, said in a text message.
China is trying to promote six companies including Baogang Group and Aluminum Corp. of China to lead acquisitions in the rare earth sector, Peng said.
The State Council in January also said it approved in principle for Ganzhou city in the eastern province of Jiangxi to set up the largest rare earth group in southern China, under the Ganzhou Rare Earth Group, according to a National Business Daily report.
— With assistance by Feiwen Rong
Before it's here, it's on the Bloomberg Terminal.
LEARN MORE