Louis Dreyfus Profit Declines 34% as Commodity Prices Slide
Andy Hoffman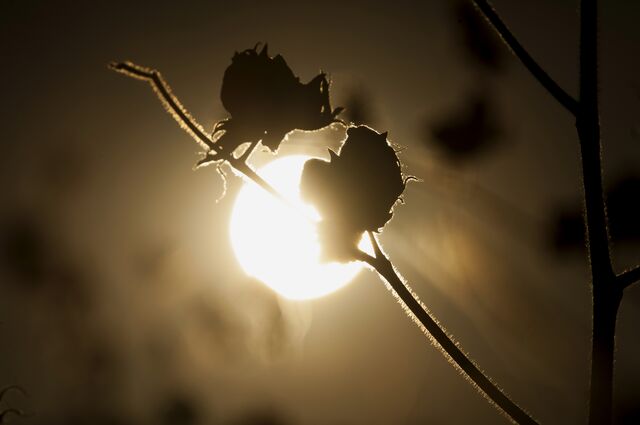 Louis Dreyfus Commodities BV, the world's largest raw-cotton trader, said profit fell 34 percent last year as bigger crops weighed on agricultural prices and lower price volatility hurt trading operations.
Net income dropped to $640 million in 2013 from $970 million a year earlier, the Rotterdam-based company said today in a statement. Sales rose 11 percent to $63.6 billion.
Most agricultural markets weakened in 2013 as slowing economic growth in Asia and an increased supply of crops from corn to wheat dragged down prices. Price swings for Louis Dreyfus's products, which include rice, oilseeds, wheat and green coffee, shrank by 20 percent from 2012, when extreme weather increased volatility, according to its annual report.
The 163-year-old company, which transported and processed more than 77 million metric tons of commodities in 2013, accounts for almost a 10th of global trade in agricultural products, Serge Schoen, executive chairman of Louis Dreyfus Commodities Holdings Group, said in the report.
The company, whose capital spending totaled $689 million in 2013, plans to double its holdings by spending $4 billion on "mid-sized" assets by 2018.
Louis Dreyfus Commodities said in October it had formed a joint venture with Brooklyn Kiev LLC to develop and manage a multi-commodity terminal at the Black Sea port of Odessa. Four months later it announced the purchase of Ilomar Holding NV, an owner of exchange licensed cocoa and coffee warehouses.
Odessa Venture
The firm "has a commitment to growing our business as a company dedicated to global food-chain solutions," Margarita Louis-Dreyfus, chairman of Louis Dreyfus Holding, said in the annual report. She controls the company through a family trust.
The company also said today it's developing a port on the Azov Sea with operations scheduled to begin in 2015.
Louis Dreyfus is present in more than 90 countries, with Europe and the Black Sea region remaining the largest trading hub. Margarita Louis-Dreyfus said in 2013 the company planned to more than double its grain-storage capacity in Russia in four years.
Before it's here, it's on the Bloomberg Terminal.
LEARN MORE