House Plans Vote on Delaying Cuts to Physician Payments
Derek Wallbank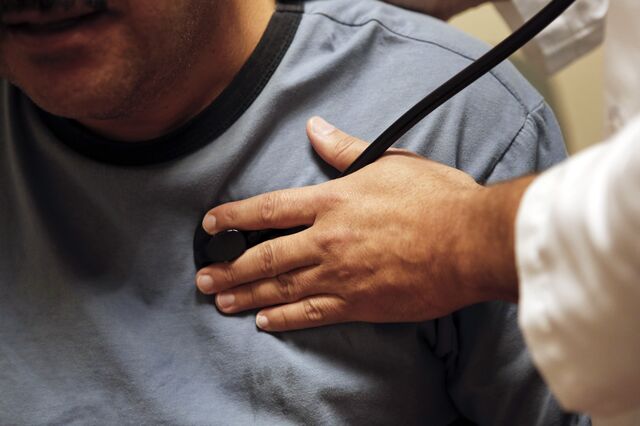 The House will vote as soon as tomorrow to avoid an estimated 24 percent reduction in physician payment rates under Medicare scheduled to take effect after March 31, and to delay any future cuts to doctors for a year.
The 121-page bill was posted late yesterday -- three minutes before midnight -- allowing the Republican-led House to vote on the measure tomorrow without technically violating its three-day rule for reviewing legislation.
House Speaker John Boehner said the measure represents an agreement with Senate Majority Leader Harry Reid, a Nevada Democrat, to "patch" the Medicare payments to doctors for the next 12 months.
"The House will act tomorrow, and I would expect the Senate would probably act pretty quickly thereafter," Boehner, an Ohio Republican, told reporters today in Washington.
The "doc fix," as it's referred to in Congress, is considered a must-pass bill because lawmakers don't want to risk that physicians would refuse to treat Medicare patients because their billable rates would be too low.
Reid told reporters today that figuring out how to cover the cost of avoiding the payment cuts is "still a work in progress." He said he wants to hold a vote on a permanent repeal of the cost-cutting formula.
"Our goal is to get rid of this once and for all," Reid said. "We may have to do another patch."
Health-Care Spending
Under the fast-track procedure House Republicans are using to bring up the bill, they'll need Democratic votes to pass it. A top House Democrat said yesterday Congress wouldn't allow the cuts to take effect.
"We want the medical community providers to continue to provide services to Medicare patients, to seniors," Minority Whip Steny Hoyer, the second-ranking House Democrat, told reporters. "So we know we're going to do it."
Medicare reimbursement rates are adjusted using a formula called the Sustainable Growth Rate, which was enacted in 1997 and combines physician expenses, per capita growth in gross domestic product, Medicare enrollment changes and the potential cost effects of regulatory changes.
In theory, the caps were supposed to serve as a check on health-care spending. In practice, lawmakers have dodged and delayed scheduled cuts to payment rates every year since 2003 to avoid doctors dropping Medicare patients.
With the delays, the cuts have ballooned. The last to take effect was a 4.8 percent reduction in 2002. The Congressional Budget Office estimated this year's scheduled reduction at about 24 percent.
The House earlier this month passed a bill, H.R. 4015, to permanently replace the formula and delay individual health-insurance penalties under the 2010 health-care law for five years. The White House threatened to veto that bill.
Before it's here, it's on the Bloomberg Terminal.
LEARN MORE