Foreign Brands Shift Focus to China's Second-Tier Cities
Christina Larson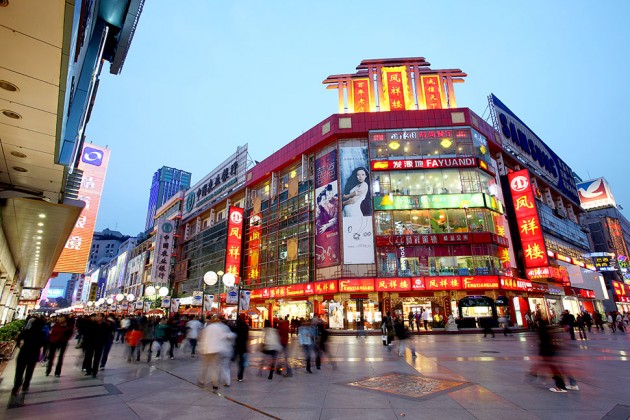 On March 15, luxury retailer Lane Crawford held a soft launch for its new store in Chengdu, a fast-growing metropolis in southwestern China. A few years ago, major fashion brands were concentrating on China's leading first-tier cities: Beijing, Shanghai, Guangzhou, and Shenzhen. But today many are focusing on China's second-tier and third-tier cities—which McKinsey Global Institute predicts will be home to 45 percent of China's middle-class and high-income earners by 2022.
Hong Kong-based Lane Crawford is in good company in Chengdu. In 2010 the spacious Yanlord Landmark mall opened there; its current tenants include Burberry, Dior, and Louis Vuitton. Of its 47 stores in mainland China, Louis Vuitton has already opened 36 in second-tier and third-tier cities. Tommy Hilfiger even has outlets in the western territories of Xinjiang and Tibet. Estée Lauder has more than 100 counters in more than 40 Chinese cities.
Domestic luxury brands looking to establish themselves as national chains are also focusing on second-tier cities. Guangzhou-based fashion label Nisiss, which sells breezy trousers and $900 cocktail dresses, opened two stores last year in Chengdu. This year it plans to open stores in Qingdao, Dalian, and Suzhou, among other cities.
First lady Michelle Obama stopped in Chengdu during her visit to China this week. Although the stopover highlights the growing prominence of the southwestern city, Mrs. Obama didn't spend time in luxury shopping malls—instead she met with students at Chengdu No. 7 High School to discuss how LeBron James and Howard Schultz catapulted themselves from a humble background to a global success story.
Before it's here, it's on the Bloomberg Terminal.
LEARN MORE