Box Paid $172 Million to Lure New Users With Freebies Last Year
by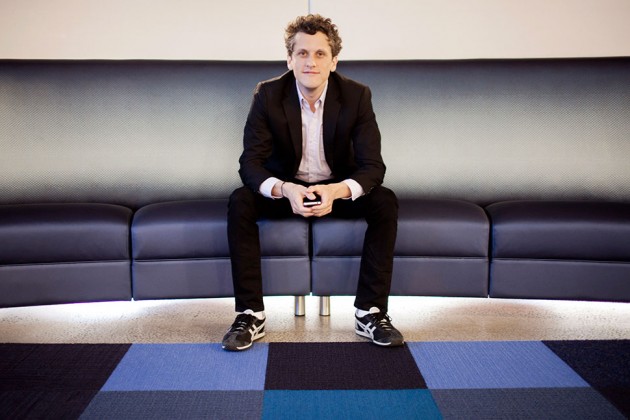 Box, the online storage startup led by the man who also runs what might be the best Twitter feed of any Silicon Valley executive, knows what it's up against. In its S-1 filing, which was filed privately but made public Monday, the company listed Dropbox, Microsoft, and Google as competitors, along with the inclination that many large businesses harbor to build their own software.
Box also lays out its scrappy strategy for signing up new corporate customers. It hands the software free to individuals, who act as moles; once someone has swiped it past corporate security, "our solution often spreads virally within and across organizations." This is a clever strategy, if it works, and it's not unreasonable to think it can. Employees wield increasing power in determining what products and services they use during work days. Companies from Android to Evernote have benefited from the so-called consumerization of IT.
Box already has 34,000 organizations paying to use its services, including 40 percent of the Fortune 500. One company has signed up 60,000 employees. Revenue has grown to $124 million for the 12 months ending on Jan. 31, up from $21 million in 2011.
Still, Box says it won't become profitable for the foreseeable future. That's because convincing companies to pay for its services has never been quite as simple as seeding the waters and waiting for eager executive converts to start paying for what their employees enjoy using for free. Box's sales and marketing expenses increased almost five-fold over the last three years, reaching $172 million. Last year the company increased its sales staff by 139 people, and the cost of giving away storage in data centers and customer support went up $12.6 million.
Things aren't going to get much easier, according to Box's filing. Competitors with existing relationships will be able to bundle Box-like services into products that corporations are used to using, undercutting Box on price and convenience. Would-be corporate clients may also elect to try to make their own software. Box hasn't gotten much traction outside the U.S. so far, and foreign businesses aren't welcoming offers by U.S. companies to store sensitive information at the moment.
Once Box does get its hook into a company, it tends to do well. Box calculates something it calls retention rate, which looks at all its customers that spend $5,000 or more to subscribe to its services, and then it looks at how much they increase those payments from one year to the next. These companies increased their spending by an average of 136 percent over the course of the year ending in January.
The number of organizations paying for Box services increased by 44 percent last year, yet 85 percent of the 225,000 organizations at which someone is using Box aren't paying anything. That's either a shortcoming or an opportunity.
Before it's here, it's on the Bloomberg Terminal.
LEARN MORE