Women Learn Man-Speak, Job-Hopper Jumps to Wharton, More: The Week in Business Education
Laura Lorenzetti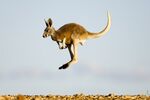 Wharton's school-hopping dean
A touch of the outback is coming to Philly. Geoffrey Garrett was named the next dean of Wharton, his third deanship in just over three years. Garrett, who currently heads Sidney's Australian School of Business, presided over a steep decline in the school's rankings during his brief tenure. Wharton's search committee seems undaunted, saying he has "a compelling vision for the role of business schools in an era of rapid change."
"Gender bilingual" women fluent in man-thinking
It's a topic of perennial debate: Women are or are not gaining ground when it comes to leadership. Last year women saw pretty flat growth in the share of board seats and C-suite positions they held, according to Catalyst. Business schools are developing unique approaches to the problem, such as training women to understand and influence men, or what one consultant calls "gender bilingual," skills writes Mays Business School Dean Mary Lea McAnally.
Business schools fail CEO exams
Some top chief executive officers say business schools produce students that lack self-awareness and creativity, according to a recent report. The Hult International Business School surveyed executives from 90 companies, including Accenture, Unilever, and Liberty Mutual, and found a consistently dim view of B-school. CEOs said most programs are "better structured for the Industrial Revolution" than the Information Age. Ouch.
Digital killed the B-school stars?
This week, Bloomberg Businessweek kicked up a debate over the future of the business school model when we reported on the prediction by Haas School of Business's Dean Rich Lyons that half of U.S. business schools could be shuttered in 10 years. Lyons contends that adoption of online MBA programs by top schools could force second-tier programs into a fight for survival. Inc. called the prediction overblown because some big-name institutions aren't ready to go all-in. Plus, too many graduates would dilute the exclusivity that makes an MBA worth the expense, according to BloombergView.
Nate Silver snaps up Booth professor
Emily Oster, a professor at Chicago's Booth School of Business, ditched academia for Nate Silver's FiveThirtyEight venture this week, tweets FiveThirtyEight's chief economics writer Ben Casselman. Oster will contribute to the site's economic coverage. In her first article, Oster criticized studies that say taking acetaminophen during pregnancy causes bad long-term outcomes for children.
Before it's here, it's on the Bloomberg Terminal.
LEARN MORE