What to Expect From Starbucks's New Booze Menu
By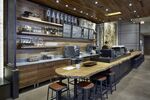 First, Starbucks wanted you in its cafes for lunch and the afternoon, so it spruced up its food offerings and started serving cold "Refreshers" and testing sodas. Now it wants you there in the evening, too, and it's bringing out the booze.
The coffee chain plans to roll out alcoholic beverages to thousands of stores over the next few years as part of a program it calls Starbucks Evenings, which starts after 4 p.m. A few things for consumers to note: The options will be bottled beer or wine, not cocktails, and the selection will vary to meet "local taste preferences," according to a spokesperson. Customers should expect to be carded, and shouldn't expect to find evening-time Starbucks turning into a bar.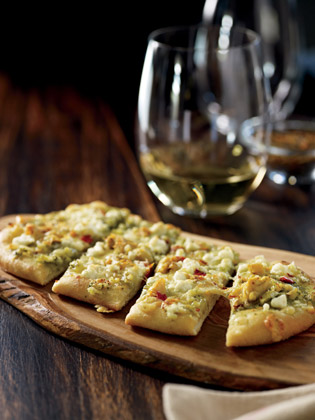 Starbucks considers its locations to be cafes, and the wine and beer won't override the family-friendly atmosphere. Anyone working at a Starbucks that serves booze will have to be 21 or older. The chain will also offer new small plates to go with your drinks, such as bacon-wrapped dates and truffle macaroni and cheese.
The evening program has already been tested at select locations in Chicago, Seattle, Los Angeles, Atlanta, Portland, Ore., and Washington, D.C., and Chief Operating Officer Troy Alstead told Bloomberg News that it's proven to produce a "meaningful increase in sales during that time of the day."
The wine selection is fairly diverse for a coffee-focused cafe. The menu in Chicago (PDF), for example, features nine wines: prosecco, pinot grigio, sauvignon blanc, chardonnay, brachetto (a sparkling rosé), pinot noir, malbec, chianti, and cabernet sauvignon. The Seattle menu (PDF) has 10 options, including a syrah and a riesling. Atlanta's (PDF) has two red blends. 
No word yet on whether Starbucks will use its Fizzio soda machines to make carbonated wine drinks.