Ranking Companies That Live Up to the Desire to Be Good
by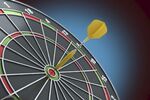 What makes a company good? You might say selling products and services that are beloved by customers. By an even more convenient measure, generating profits for investors fits the bill.
It's harder to judge companies on good behavior. Since 2007, Berwyn (Pa.) nonprofit B Lab has sought to do just that. The group offers a certification for companies that treat employees well and create positive impact for the environment and their communities—businesses it calls "B Corps." For the third year, B Lab has also scored its stable of B Corps in the categories it cares about, and declared the top 10 percent the companies that are "best for the world." Here are a few things we learned from this year's list:
Good service. Sixty-four of the 92 companies B Lab honored are in the service industry, according to spokeswoman Katie Kerr. Seventeen of those companies were financial firms. That includes Sunrise Banks, a St. Paul (Minn.)-based lender specializing in loans to low- and moderate-income communities, and ImprintCapital, which makes investments designed to create financial returns and produce social benefits. Another 15 companies on the "best for the world" list were environmental consulting firms, like Climate Smart, a Canadian company that trains businesses how to track their greenhouse gas emissions.
More competition. There are just under 1,000 certified B Corps today, according to Kerr, up from just over 700 when B Lab published its 2013 list. To make room for the new companies, B Lab increased the size of its "best for the world" list—it's still the top 10 percent of the entire group. A handful of the new additions were companies that achieved B Corp certification in the last year, but most are "first time winners but long time B Corps," says co-founder Jay Coen Gilbert in a statement. "They're winning the race to the top."
Global ambition. Thirty percent of the companies honored were based outside the U.S., with many in emerging economies. Those include Roshan, a telecommunications provider in Afghanistan, and Juhudi Kilimo, which provides financing to rural businesses in Kenya.
Before it's here, it's on the Bloomberg Terminal.
LEARN MORE