Mazda Overestimates the Value of a Great Compact Car
by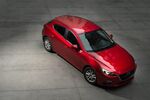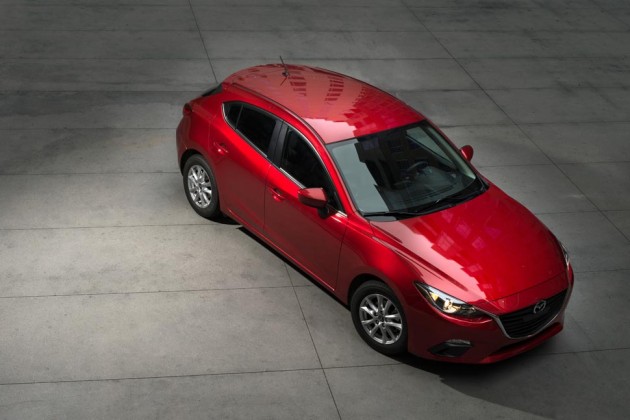 An interesting bit of gamesmanship is unfolding in the car world. At a time when loans are cheap and drivers are snapping up anything with four wheels and a GPS, Mazda Motor is testing the limits of what people will pay for a compact car.
The Japanese carmaker recently completed a thorough redesign of its Mazda3, rolling out in the fall a bumper-to-bumper update that looks little like its predecessor.
It could not have been a cheap process, and the previous iteration wasn't all that dated, with a major overhaul in 2008. But when Mazda pulled the cover off the new version in Australia in June, the car world swooned a bit. It was lighter (better mileage), stiffer (better turning), and crammed with slick technology.
Road & Track called the Mazda3 great looking and "the most rewarding car to drive in the class," even suggesting that its engineers drew inspiration from Porsche's 911. The headline from the car geeks at Jalopnik: "The 2014 Mazda3 Will Make You Wonder Why People Buy Anything Else."
But the car isn't winning over any buyers—at least not too many. Here's a ranking of North American compact car sales from October—when Mazda3 hit dealerships en masse—through February.
• Honda Civic, 126,018
• Toyota Corolla, 116,685
• Chevrolet Cruze, 91,113
• Hyundai Elantra, 85,038
• Ford Focus, 73,845
• Mazda3, 36,619
Honda Motor moved more Civics in five weeks than Mazda did in five months. Part of that is brand loyalty. Thousands of drivers circle back to Honda and Toyota dealerships with the dependability of migrating birds.
But pricing also played a part. The Mazda is spendy for such a small car. What's more, Mazda hasn't been offering much in the way of sweeteners. Here's a look at the average sticker price and incentives for each model in the past few months.
• Honda Civic, $21,454 ($1,469)
• Toyota Corolla, $19,348 ($1,057)
• Chevrolet Cruze, $21,280 ($1,943)
• Hyundai Elantra, $20,782 (1,745)
• Ford Focus, $20,876 ($2,506)
• Mazda3, $23,493 ($1,309)
Pricing is a signal as much as a formula—a marketing tool, in a way. By setting a price up to 21 percent higher than its rivals, Mazda was telling buyers it had built a much better car. The experiment was to see what value buyers of compact cars put on that craftsmanship. Evidently, not as much as Mazda thought they would.
Automotive News notes the Mazda3 also got caught in a bit of a pricing war between the compact category leaders. The good news for driving aficionados without $24,000 to spare: The pricing experiment has about run its course. Incentives are on the way.
Before it's here, it's on the Bloomberg Terminal.
LEARN MORE