Yellen's Fed Refuses to Declare Victory
By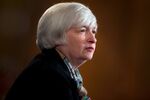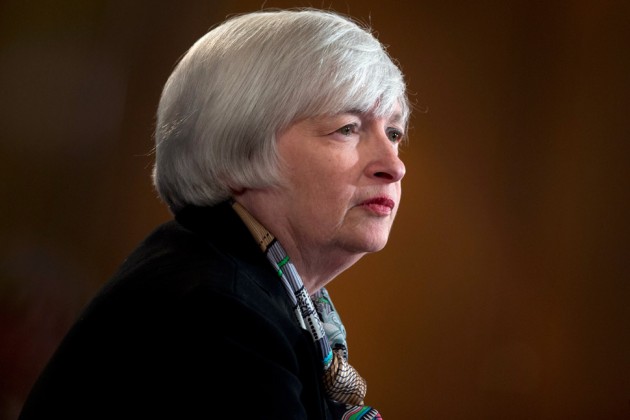 Janet Yellen isn't one to declare victory and go home. Today, the Federal Reserve chair announced that the central bank will keep working to stimulate the economy even though it has already almost achieved the goal it set for itself in 2012, to bring the unemployment rate down to 6.5 percent.
Fed policymakers thought in 2012 that 6.5 percent unemployment would be a trustworthy sign of strength in the economy and the labor market, allowing the Fed to start curtailing stimulus. But even though the jobless rate has fallen to 6.6 percent in January and 6.7 percent in February, the economy still looks weak by other measures—in particular, elevated long-term unemployment. In February, 3.8 million people had been out of work and looking for a job for more than half a year, according to the Bureau of Labor Statistics.
At her first press conference since becoming chair of the Fed in February, Yellen explained that Fed rate-setters will abandon the 6.5 percent target and instead look at a broader range of data to decide when and how much to curtail stimulus.
"We know we're not close to full employment, not close to an employment level consistent with our mandate," Yellen told reporters. She added that "unless inflation were a significant concern, we wouldn't dream of raising the federal funds rate target." The target for the federal funds rate—the short-term interest rate that the Fed directly controls—has been a historically low zero percent to 0.25 percent since December 2008.
The Fed did, as expected, announce a further tapering of bond purchases, which are supposed to keep a lid on long-term interest rates. It said it would cut monthly purchases to $55 billion, a reduction of $10 billion.
To the financial markets, the biggest surprise wasn't anything Yellen said, but the new projections for the economy of Fed rate-setters that were released today. Interest rates rose because traders concluded that the rate-setters were getting more optimistic about the economic outlook and might start raising rates sooner. The projections "hint of a hawkish evolution among policymakers," Joseph LaVorgna, chief U.S. economist for Deutsche Bank Securities, wrote in a note to clients.
There was one dissent, from Narayana Kocherlakota, the president of the Federal Reserve Bank of Minneapolis, who said that the Fed should work harder to raise the inflation rate, which by the Fed's preferred measure has been persistently below its target of 2 percent.
Before it's here, it's on the Bloomberg Terminal.
LEARN MORE