Understanding the SAT Essay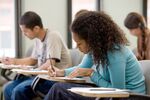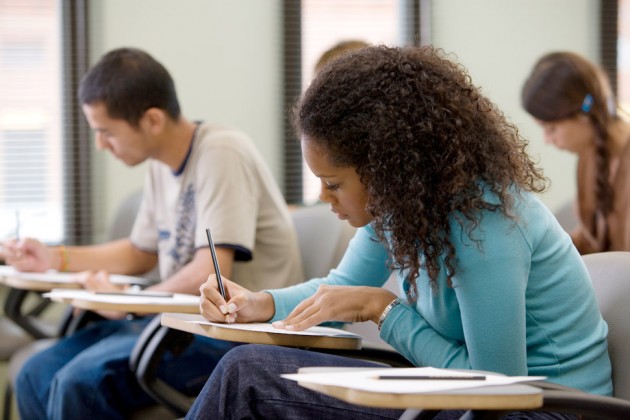 This tip for improving your SAT score was provided by Courtney Tran at Veritas Prep.
Whether in high school or college, most students quickly realize that knowing how to write a good paper is rarely sufficient preparation for any writing assignment. Understanding a teacher's or grader's expectations, grading criteria, and other preferences is often just as important.
The SAT is no exception. My students frequently ask me what SAT graders are looking for in a good SAT essay, and they scribble notes as I offer advice about clarity, organization, grammar, and good phrasing. When I explain the importance of using impressive vocabulary and filling as much of the given writing space as possible, however, they tend to respond with skepticism and surprise. My response: Think like a grader.
Unlike the essay sections on some other standardized tests, the SAT essay section is graded by humans, not by computers. Although they are given training and grading instructions, they are ultimately just people reading essays. Therefore, through simple research and a little bit of imagination, we can not only explore SAT essay guidelines posted on the College Board website, but also seek to understand something about the essay graders themselves.
Here are a few strategies.
1. Explore the section of the College Board website that deals with the SAT Essay. There, the College Board explains what skills the SAT essay is intended to test, what the College Board considers to be elements of "effective writing," sample essays and the scores they received, and other useful pieces of information. Use the site as a resource and a guide for your SAT study plan.
2. Get out a timer and practice writing an SAT essay in 25 minutes. (Sample prompts, including prompts offered by the most recent SAT administration, are available both on the College Board's website and on many other test preparation pages online.) Now that you've seen how the College Board scores essays, you can imagine what it would be like to see your essay from a grader's point of view. How would you score it, and why? Try comparing your essay to the College Board's sample essays if you need help seeing your own writing in a new light.
3. Ask yourself what you would want to see in a short essay designed to test high school students' writing skills. What characterizes writing that you find persuasive and effective? For instance, as silly as it may sound, substantial essay length, third-person point of view, and advanced vocabulary words can leave a very positive impression. Which would you take more seriously: a professional-sounding op-ed or an anecdotal post on a personal blog?
4. Think about the task that an SAT grader is faced with. He or she must read a great number of essays, all of which are in response to the same prompt and many of which are unclear, grammatically incorrect, and/or off topic. If you have ever corrected essays by your peers in an English class, you surely understand how tiring it can be to read or correct a poorly written paper, so a large heap of essays is probably substantially more exhausting. Clarity of writing, good penmanship, and organization are therefore especially useful in your SAT essay, so that your paragraphs can be not only well written but also easy to follow. The last thing you want to do is annoy your grader.
Test takers tend to think of the SAT and the College Board as parts of some distant and impersonal machine, which happens to influence their educational futures heavily. In reality, the College Board provides resources to help high school students understand the criteria under which they are to be evaluated and reads essays as any of us would—with human eyes.
Taking the SAT soon? Sign up for a trial at Veritas Prep SAT 2400 on Demand.
Before it's here, it's on the Bloomberg Terminal.
LEARN MORE