business
How to Turn GameStop Into Your No-Fee Bank
By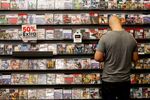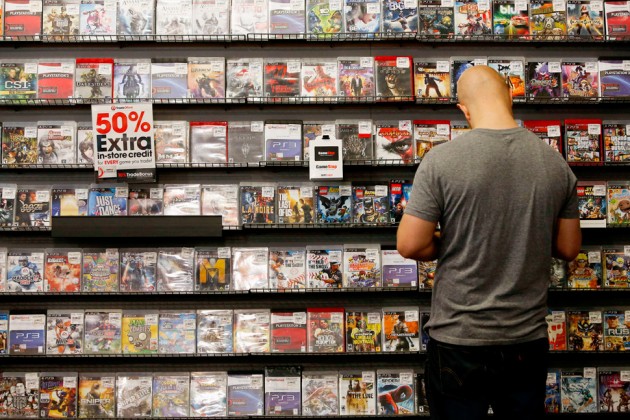 More than one in four American households is considered "underbanked," left to make financial transactions largely outside the normal channels of the banking system. That's understood to encompass things like prepaid debit cards, payday loans, pawnshops, refund-anticipation loans, and other unorthodox ways of moving money without traditional banks. The academics and government agencies studying (PDF) this worrisome trend have probably never considered GameStop as an unorthodox bank.
A user on the website 4chan.org—a forum notorious for mischief and hoaxes—explained his surprisingly convenient and low-cost method for using the video game retailer as a bank, and it sounds like something that just might work. GameStop allows customers to pay for new games ahead of their official release date, often with small perks such as a code for a special weapon given to those who place early orders. "Now whenever I get paid I go preorder a whole [butt load] of games," the anonymous user writes. "Whenever I need money, I go to the nearest GameStop and ask for my money back on a game I don't want and make a withdrawal."
It seems like an ingenious scheme, albeit one we haven't yet tested ourselves. GameStop Chief Executive Officer Julian Raines and a spokesman did not reply to e-mails about customers using their stores as banks. But the money would appear to be parked safely in what amounts to a no-fee, no-interest savings account, provided the prepayment is redeemed before the video game in question is released.
The user describes working at a mall, so the trip to GameStop seems no more inconvenient than a trip to a brick-and-mortar bank branch. And there are advantages over banks: "The lines are shorter at GameStop," the 4chan user notes, "and I can trade in old games and have money go straight to my savings account." Plus, no overdraft fees or penalties for using third-party ATMs.
Even for those of us who work outside of malls, GameStop might prove nearly as accessible as many major banks: The game merchant operates 6,488 stores, while Citigroup has roughly 4,600 retail branches. And those totals are global—this gamer may have stumbled on a way to withdraw money for free when traveling internationally.
GameStop pseudo-banking is not without risks. Banks offer Federal Deposit Insurance Corp. protection, allowing depositors to get their money back in case of a bank failure. If GameStop goes out of business, gamer-savers might end up losing their prepayments. Shares in GameStop have lost 22 percent since the start of the year, though the stock remains up more than 50 percent over the past 12 months.
There's another risk: weirding out the clerks at your local store with your chronic indecision on preordered games. "The GameStop people are starting to catch on that I'm just moving money around and only buying one preordered game a year, if that," the 4chan user writes, "but there isn't [crap] they can do about it." If the employees do get tired of the scheme, the rogue-banking poster can shift to another location. The game chain, the anonymous innovator writes, is just as common as banks in the area.
Before it's here, it's on the Bloomberg Terminal.
LEARN MORE