California Drought Curbs Water Cannon Salutes at Airports
By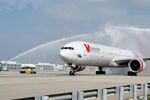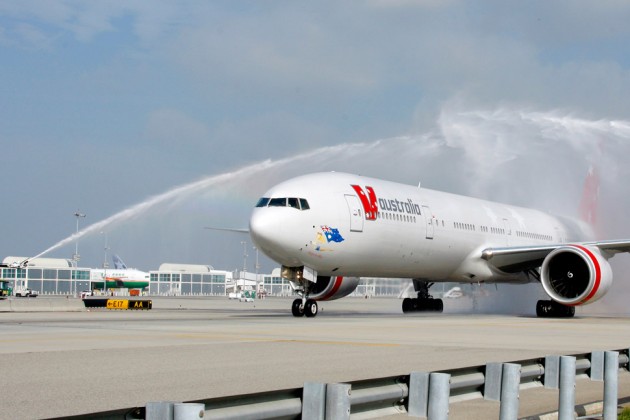 The water cannon salute—an airport tradition to honor military veterans, foreign dignitaries, and new airline service—is on hiatus at California's two largest airports because of the state's severe drought. The salutes typically involve two firefighting rigs spraying arcs of water over an arriving or departing flight.
The nation's third-busiest airport, Los Angeles International, and the Los Angeles Fire Department decided to suspend the water salutes last week. San Francisco has also ceased the practice as state residents face strict usage curbs.
"In light of the drought California's facing, we didn't think it would be very appropriate to perform that kind of salute," says Captain Jaime Moore, a spokesman for the LAFD. Each salute, which lasts about two minutes, can use as much as 3,000 gallons of water, and the airport has no water-reclamation system, he says. The department's station at the airport will continue to send its two rigs and staff to honor certain flights, Moore says. "I'm sure that whoever we're saluting would understand why we're not saluting with water." The fire department's boats will continue using water for similar salutes to honor military personnel on ships at the San Pedro Harbor, as that water is drawn from the Pacific.
The next waterless salute comes March 31, when Saudi Arabian Airlines launches nonstop flights from Jeddah to Los Angeles three times per week. In San Francisco, the airport welcomes a new nonstop flight from Dublin on April 2. The firefighters and rigs will attend as usual—they just won't spray water, SFO spokesman Doug Yakel says.
Before it's here, it's on the Bloomberg Terminal.
LEARN MORE