AudioCommon's Founder on Why Business School Is Worth It
Amy S. Choi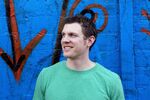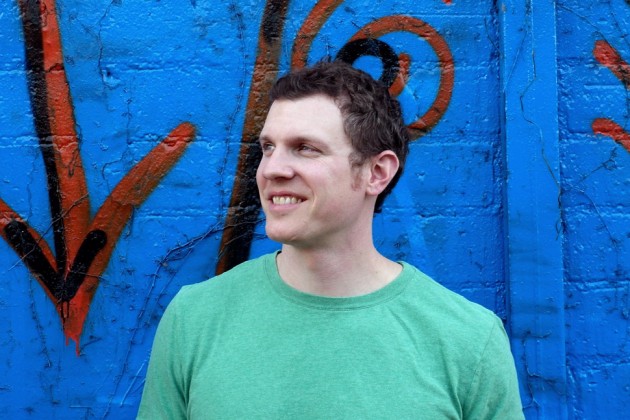 Philip Cohen has a colorful résumé. The co-founder of AudioCommon, a new online platform that gives artists tools to work with collaborators and helps fans find new music, enrolled at the MIT Sloan School of Management after a seven-year tour as an officer in the U.S. Air Force. Before that, he had designs on a career in professional hockey that were derailed by an injury. But at heart he's a musician: He has played guitar and written songs since his teens.
His business school goal? To learn how to make a small idea into a business. Last week, AudioCommon, his answer to the technological limits facing musicians, launched at technology festival South by Southwest. Cohen spoke with us about writing songs in Afghanistan, the real value of business school, and why you should never be afraid to start a company. Here are edited excerpts.
Bloomberg Businessweek: When did you start playing music?
Philip Cohen: In elementary school I played violin and clarinet, but don't ask me to pick those up today, because bad sounds would come out! When I was 14, I picked up an electric guitar and ever since then I've considered myself a very serious musician and songwriter.
You were originally recruited by the Air Force Academy to play hockey and were briefly on track to go pro. What happened?
I played hockey for the academy for a little less than a year before I hurt my back. After surgery, I evaluated my options and decided to focus on academics. I was a sophomore when Sept. 11 happened, and my reasons for being at the Air Force Academy changed. I went from wanting to get a great education and playing hockey to having a heightened purpose. I knew I could contribute to society in ways that I hadn't imagined.
What did you do after graduation?
My first assignment was as a maintenance officer at McConnell Air Force Base in Wichita, Kan. I went to the Persian Gulf in 2005 and then to Afghanistan in 2007, where I was a mentor at the Ministry of Defense in Kabul, training and mentoring 15 high-level Afghan army officers. It was a transformational time in my life. Then I came back to Boston to work at the Hanscom Air Force Base, where I was an acquisition program manager, learning the business side of the Air Force. That was my introduction to the business world.
Were you playing music that whole time?
Absolutely. Music is my emotional sounding board. I didn't bring my guitar to Afghanistan because of space constraints, but was able to find some guitars while I was over there! And I'm always writing music and brainstorming song ideas, whether I have an instrument or not.
Did you always want to start your own company?
I come from a family of entrepreneurs. My dad's an entrepreneur and has had a number of very successful wholesale and retail tire distributors. He's been my No. 1 mentor. I always knew I wanted to start a company of my own at some point, but I didn't know what it was going to be.
Why go to business school?
I really struggled with that question. I felt fairly confident that I could create a small business that would have a calculated impact on whatever field I went into. But I wasn't certain about how to go from a small business into a large sustainable enterprise. I was also looking for a very intense academic experience that would challenge me in unique and uncomfortable ways, because that's how I learn best. I did a lot of research, and believed Sloan could give me both of those things.
You developed AudioCommon while a student. How did that come about?
Chris Dorsey, the co-founder and chief technology officer of AudioCommon, and I were in the studio recording the month before I started classes. We were frustrated by the technological barriers to making and sharing music, and that's when the first iteration of the company was born. My second semester at Sloan, I took the New Enterprises course, taught by Bill Aulet and Howard Anderson. The class gives you a pragmatic step-by-step guide to starting a company, and uses startup ideas as the course project. My team's project was AudioCommon.
So you got a few months of free consulting.
Pretty much! Then as the semester came to an end, Bill, who is managing director of the Martin Trust Center for MIT Entrepreneurship, came to me and said we have this big office space available for the summer, can you do something interesting with it? Within a week I created the Beehive Cooperative, which was at the time MIT's largest startup accelerator. We had 60 MIT-based companies working at the Beehive, including AudioCommon. In the second year of business school, I was very focused on building the company.
Did you opt out of the recruiting cycle?
Yes. Up until I went to Afghanistan, I lived my life with a backup plan. Regardless of the primary path I was taking professionally, I always made sure I was postured for success in other areas. But after Afghanistan, I knew how short life was. It was time to focus on what I was passionate about. So when I went to Sloan, I had a very clear understanding that I was starting a business. I did zero recruiting and was completely focused on keeping myself in the entrepreneurship community. No more backup plan.
AudioCommon has now gotten a lot of attention in technology and music circles. Would you say business school paid off?
It is a lot of money to invest, and I am still paying off loans. I will be for a long time! But if you have any interest in business school, you should go for it. Even more important than getting an education, when you're an individual in a high-level academic institution, you're given time to reflect on where you want to take the next phase of your life, while being surrounded by some of the most impressive people in the world. Sloan taught me that I didn't need to be afraid of starting a company—it was well within my grasp. It was 100 percent worth it.
Before it's here, it's on the Bloomberg Terminal.
LEARN MORE