Andy Murray Splits With Coach Ivan Lendl After Two-Year Link
Alex Duff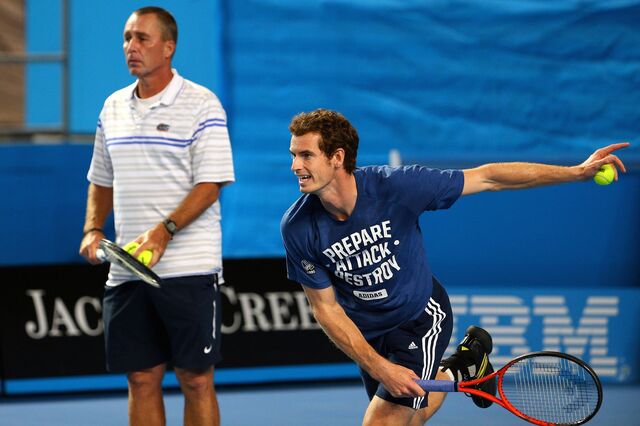 World No. 6 tennis player Andy Murray and Ivan Lendl said they're ending their two-year partnership as the coach leaves to focus on other projects.
The 54-year-old Lendl, who won eight Grand Slam titles between 1984 and 1990, said in a joint statement with Murray that his plans include playing more events. They said the parting was mutually agreed.
Murray hired Lendl, a Czech-born American, at the start of 2012, and last year became the first British men's singles champion at Wimbledon in 77 years. Lendl also helped Murray win an Olympic gold medal and U.S. Open title in 2012. Lendl didn't win Wimbledon, although he was runner-up in 1986 and 1987.
"I feel like it is time for me to concentrate on some of my own projects moving forward, including playing more events around the world which I am really enjoying," Lendl said in the statement posted on Murray's website yesterday.
Lendl recently played in exhibitions in Kansas City, Oklahoma City, Nashville, Charlotte and London, according to the statement. He also gave clinics in the Canary Islands and opened new courts at an academy named after him in Bluffton, South Carolina.
Murray has been returning from back surgery and preparing to defend his title at the Sony Open, which started in Miami yesterday. He said in the statement that he was "eternally grateful to Ivan for all his hard work over the past two years, the most successful of my career so far."
Murray, 26, said he would take some time with his team to consider "how we progress from here."
Before it's here, it's on the Bloomberg Terminal.
LEARN MORE