How Much Will a Recall Scandal and Old Saturns Slow GM?
By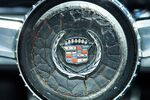 First there were the lawsuits, and then General Motors issued its controversial recall, followed by a Justice Department probe and a further round of recalls yesterday. Next up: congressional hearings and, no doubt, more lawsuits.
The protracted crisis and alleged mechanical coverup has caught up to GM just as the automaker found a nice bit of momentum. In December the U.S. government sold off the last of the GM shares it acquired in the 2009 bailout, ending the stigma of "Government Motors" and making way for such investors as Warren Buffett. Weeks later, the company reported sales of 9.7 million vehicles during 2013, a 4 percent increase over the prior year, thanks in part to eight new or significantly updated models. With the coveted Motor Trend Car of the Year award, GM's Cadillac brand may be second only to Tesla as the most interesting and exciting badge in the business.
Perhaps more impressive, GM has been able to offer fewer sweeteners to spur sales. As a percent of vehicle value, its incentives in the past year have ticked down closer to those of Toyota—the favorite of shoppers looking for reliable rides.

The question among GM investors and car buffs alike is how much the recall wreckage will slow the company down.
The answer, in terms of finances, appears to be: not much. The company said it will take a $300 million charge this quarter to cover recall costs—the expenses associated with rewiring and reconfiguring some 2.1 million vehicle. There will be legal expenses, covering teams of lawyers and the cash that will be poured into settlements. But the company may not be liable for any claims tied to injuries from the period before it filed for bankruptcy.
Barclays analysts are estimating plaintiff settlement costs and federal fines from $2 billion to $3 billion while noting that GM's market value took a $5 billion hit when the recall crisis kicked up last week. "We believe the negative reaction the stock has experienced is not justified," they wrote in a note to investors on Monday.
Stifel analysts went a step further and noted that investors historically overreact to recalls, dumping the stock at bargain-basement prices. "There is clearly a target on GM's back, in our view, given its highly publicized government-sponsored bailout and its industry-leading market share position," they wrote.
GM shares slid by roughly 11 percent as the crisis deepened in recent days, though the stock regained some ground on Monday, when the company posted a video message byChief Executive Officer Mary Barra acknowledging missteps.
A final bill amounting to $3.3 billion wouldn't be much more than an rough speed bump for a company expected to sell $161 billion worth of metal this year, while pocketing $6.4 billion in profit.
The old Wall Street cliché holds that markets can handle good news and bad news, but they hate uncertainty. GM's reputation is nothing but uncertain at the moment. On one side stands a fleet of sharp vehicles and a fresh-faced, new chief executive promising to overhaul how the company does business. On the other, evidence grows that the company tried to gloss over a deadly ignition glitch by telling buyers not to put too many bottle-openers and mini-flashlights on their keychains.
If GM can't address the perception that it was dangerously deceptive toward consumers, it could lose market share. To that end, the company this morning tapped Jeff Boyer, one of its veteran engineers, for a newly created position: vice president, global vehicle safety.
The public perception that GM makes unreliable cars, meanwhile, could prove more damaging than any kind of corporate secrecy. Today's buyers don't care much about 2006 Saturns, but they will pay a lot of attention to a 2013 Cadilllac XTS sedans or Buick Enclave SUVs, both models included in Monday's recall.
Michael Karesh, whose TrueDelta.com publishes car-reliability reports for some 91,000 members, hasn't heard of buyers steering clear of GM. "It might still be early, though," Karesh says. "Much will depend on what new information comes to light—and especially how GM responds to it."
That's the danger at the moment. Things could still be as if someone had switched the engine off, mid-drive.