business
Trulia Launches $45 Million National Ad Campaign
By
House-hunter or no, you may soon hear a lot more about Trulia, the real estate listings platform.
This week the San Francisco-based company is launching a $45 million national ad campaign on television, radio, the Web, and mobile devices. In the marketing world, that's not a huge sum; for Trulia, which hasn't posted a profit since its September 2012 IPO, it's massive—almost six times its entire 2013 $8 million marketing outlay. The cost of the new campaign represents almost one-third of Trulia's annual revenue.
What's driving this big, urgent ad buy? Trulia's brand-new Chief Marketing Officer Kira Wampler says the company wants to take advantage of a hot real estate market and a wave of house-shoppers making the switch to mobile browsing. Only about half of house searches are done on mobile devices at the moment, according to Trulia, even though about two-thirds of people in the U.S. have a smartphone, and penetration among home buyers is probably even higher than that.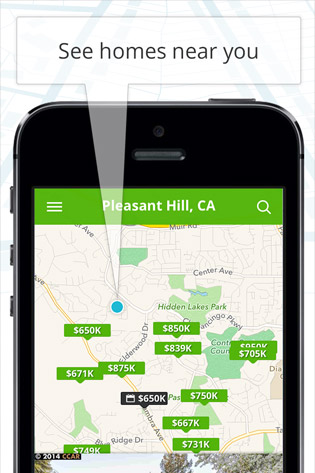 Still, Trulia also has some catching up to do.Zillow spent roughly $40 million on advertising last year and aired its first national commercial campaign in June.
The three television spots anchoring Trulia's strategy have all the hallmarks of big, contemporary ad campaigns: high production values, witty humor, and chipper background music that sounds like ukuleles. The message in each, what marketing pros dub a "call to action," is straightforward: Download the app.
"We've got [the product] nailed, now it's time to pour on the gas," Wampler said in an interview last week. "At the moment, no one has run away with the market, particularly in mobile."
Trulia earns four out of five of its revenue dollars from realtors looking to connect with more potential buyers by listing on the platform. The more house hunters it has on its site, the more it can charge realtors. Last year the site drew about 40 million monthly unique visitors and almost 60,000 real estate pros paying for its services.
(
Corrected the amount Zillow spent on advertising in paragraph four.
)
Before it's here, it's on the Bloomberg Terminal.
LEARN MORE