AmEx Will Spin Off Business Travel in $900 Million Deal
Elizabeth Dexheimer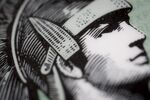 American Express Co. agreed to sell a 50 percent stake in its business-travel division for $900 million to partners that include Qatar's sovereign-wealth fund.
AmEx will create a joint venture with an investor group led by Certares International Bank LLC and Qatar Holding LLC, AmEx and the Qatari fund said today in separate statements. The business will use the American Express brand and be headed by Bill Glenn, the New York-based firm's president of global commercial services, AmEx said. The consumer travel operation isn't part of the deal.
The card issuer, ranked No. 1 in the U.S. by purchases, reduced its travel services staff last year as consumers and businesses relied more on digital technology for bookings. Travel commissions and fees fell 1.4 percent to $1.9 billion last year, and AmEx said in September it was considering a spinoff valued at $700 million to $1 billion.
"The joint venture reflects our continued commitment to the travel business through a new structure," said Kenneth I. Chenault, AmEx's chief executive officer, said in the company's statement.
The division employs more than 14,000 people, operates in 139 countries and handles more than $19 billion in spending, the companies said. The transaction is expected to be completed in the second quarter, and AmEx may invest some proceeds in growth initiatives, according to the statement.
New Partners
Qatar Holding is a subsidiary of the Qatar Investment Authority that controls more than $100 billion of assets. New York-based Certares is led by Michael Gregory O'Hara, a former chief investment officer of JPMorgan Chase & Co.'s special investments group. He'll serve as chairman of the joint venture, the firms said.
Shares of AmEx rose 1.2 percent to $91.26 at 4 p.m. in New York. The stock has increased less than 1 percent this year.
UBS AG and Lazard Ltd. are advising AmEx while Credit Suisse Group AG is working for the Certares investor group, according to today's statements.
Before it's here, it's on the Bloomberg Terminal.
LEARN MORE