The Coming GM Ignition Litigation Storm: 4 Blunt Points
Paul M. Barrett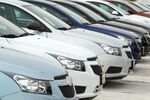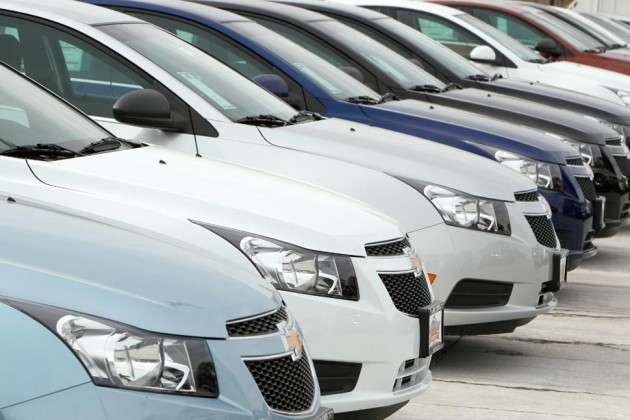 General Motors faces a litigation plague of biblical proportions. Last month the manufacturer recalled 1.6 million vehicles because of an ignition switch defect that can cause cars to shut down—as in just go dead in the middle of 60-mile-an-hour freeway traffic. Not good. Unless you're a plaintiffs' lawyer, in which case, very good. Herewith, four blunt points on the incipient legal mess:
1. For GM, early signs look ominous. Companies make mistakes. We all do. Companies buy insurance to cover the costs of mistakes. This case, however, has the earmarks of something worse than mistakes. As my cousins at Bloomberg News are reporting, GM's own engineers knew about the ignition problem a full decade before the manufacturer came clean with the recall. Thousands of pages of documents already in the hands of plaintiffs' lawyers show worried internal discussions among GM employees. Combine consumer deaths—at least a dozen fatalities so far have been linked to ignition flaws in small Chevrolet, Pontiac, and Saturn vehicles—with corporate awareness and a failure to act promptly, and you're bound to have lawyers alleging a coverup. Which top executives knew what, and when did they know it? GM is refusing to answer media inquiries about how many suits have been filed. You can bet that whatever that figure is today, it will grow in coming weeks.
2. Whatever the details or degree of GM's liability, this case could be a plaintiffs' bar dream come true. No one I'm aware of in the media has been tougher lately than I have in pointing out the foibles of the mass-litigation trial bar. In case after case—involving allegations of oil pollution, pesticide contamination, asbestos injury, even cruelty to circus animals—big-time plaintiffs' lawyers have been slammed by judges for underhanded tactics. The attorneys bringing suit against GM can change that narrative. If the trial lawyers restrain themselves and stick to the facts of what happened with the faulty cars, the coming litigation could provide a vivid illustration of why we have expansive theories of liability in this country. Even at this late date, knowing what it has to know about how life-threatening defects play in the courts of law and public opinion, GM (apparently) did not move swiftly to address a mechanical problem its own people knew about for years. Moreover, as the New York Times has reported, since 2003 federal regulators received hundreds of ignition safety complaints about the GM models that have now belatedly been recalled. The National Highway Traffic Safety Administration repeatedly declined even to investigate. So, the standard corporate argument that heavy government regulation precludes the need for liability lawsuits doesn't seem persuasive in this instance.
3. Nevertheless, count on the plaintiffs' bar to overplay its hand. Historically that's what trial lawyers do, either out of greed or hubris or the seemingly irresistible American impulse that too much ain't enough. Preliminary evidence comes from reports that some plaintiffs' firms are exploring the idea of attacking GM's 2009 bankruptcy court restructuring and federal rescue as, at least in part, a fraudulent scheme to conceal the ignition defects. I get where these clever lawyers are headed. They want to seek punitive damages. To do that they need to prove more than negligence. If they can show that executives involved in engineering the taxpayer-fueled resuscitation of a near-dead GM knew at the time—but didn't disclose—that they faced future litigation over ignition failures, well, then, maybe the whole restructuring would have to be unwound. In other words, GM could end up back in bankruptcy court, not because it's insolvent—the company, thank goodness, is profitable again—but because the restructuring was tainted in a procedural sense.
Here's the problem with that approach: The rescue of GM was a good thing for the auto industry, hundreds of thousands of workers, and the entire American economy. If they threaten GM's very existence by playing dangerous games in bankruptcy court, plaintiffs' attorneys who should be seeking just compensation for provable injuries will make themselves the enemies of common sense and the larger societal good. And in the crudest possible terms, they'd risk killing their golden goose, which, as Aesop taught us, is a shortsighted strategy. Preserving a profitable GM, laying … er, producing new cars, is in everyone's interest.
4.  A lot of the facts aren't in, and it's too soon to reach conclusions on culpability. Depositions will ensue. Stay tuned.
Before it's here, it's on the Bloomberg Terminal.
LEARN MORE