Charlie Rose Talks to SoftBank's Masayoshi Son
The SoftBank founder, who wants to merge Sprint with T-Mobile, discusses sweet-talking Steve Jobs and the state of wireless in the U.S.
By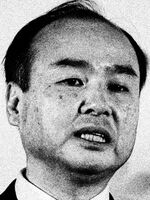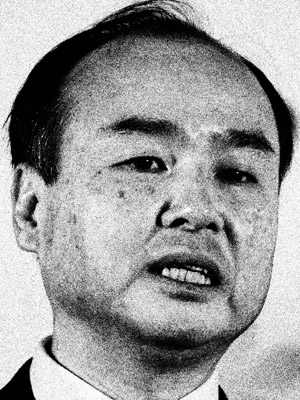 You persuaded Steve Jobs to let you be the first carrier to offer the iPhone in Japan. Did you call him up? Go see him?
That was two years before he introduced the iPhone. I called him up and went to see him. And I brought my little drawing of an iPod with mobile capability. Steve says, "Masa, don't give me your s-‍-‍-ty drawing. I have my own." He said, "You're crazy. We haven't talked to anybody, but you came to see me first. I'll give it to you." So I said, "Write it down and sign it for me." He said, "No, Masa, I'm not going to sign for you, because you don't even own a mobile carrier yet." I spent $20 billion doing that.
The world is increasingly connected, and you own companies in many parts of it. Do differences in culture matter?
Politics and governments divide countries, but on the Internet there are no boundaries. We can travel the world in less than a second. People communicate, meet face to face over the Internet instantaneously. The world will be much more at peace.
You see that much potential in the digital age?
This revolution is the only thing I'm so excited about. Mankind had the agricultural revolution, the industrial revolution, and now this third one, the information revolution. I don't care whether the technology is invented by our employees. I want to bring everybody's innovations into our ecosystem together. Many American companies are interested in one brand, one business model. I'm not that kind of guy. I believe in partnership. I don't need to be a hero.
What's your message to the U.S. Chamber of Commerce about the wireless industry here?
That the mobile Internet is the most important infrastructure for the 21st century. To me it's so clear. However, the U.S. is No. 15 [in LTE speed] in a survey of 16 countries. The only country the U.S. beat was the Philippines. So is that a good enough situation, with the U.S. lagging behind? The U.S. has been No. 1 for infrastructure for almost everything in the 20th century: the automobile, electricity, television.
And you believe that's because Verizon and AT&T dominate the market?
Yeah. They have more than a 75 percent share of the market and more than 80 percent of the corporate market. They make a ton of money, so they're very comfortable with where they are. And I don't blame them. If I were in their shoes, I would be happy. But because they're in such a happy position, without real competition from a strong challenger, they can relax. Of total industry profit, they [take in] 90 percent. So here comes two little ones who are not able to fight, without enough scale, and I think the situation needs to change.
If you could add T-Mobile to Sprint, which you acquired last year, what would you be able to do as a carrier?
Look, we need a certain scale, but once we have enough, it's a three-heavyweight fight. I'd like to have a real fight, not a pseudo fight. And if I can't have a real fight, I'll go in for a massive price war. I want to be No. 1, right? So I would go for price competition very aggressively and network competition to create the world's best network. As I told you, the U.S. is No. 15. I'm ashamed of that. I'm not here to criticize the U.S. situation. I'm here to say I now own part of the responsibility, and I would like to provide U.S. citizens with the world's No. 1 network.
Is it true that you want to build the world's biggest carrier and then become a content provider, too?
Content, applications—those are the fruits and flowers on the basis of the platform. So we want to provide infrastructure, and then we want to help those grow. So it's like John Malone's cable company, Liberty Media.
Before it's here, it's on the Bloomberg Terminal.
LEARN MORE