Ikea's New Urban Look: Portable Greenhouse Anyone?
by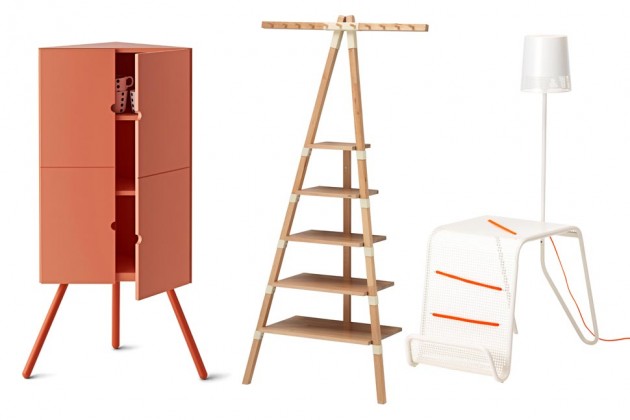 Ikea—loved, loathed, and parodied, probably in equal measure—is the biggest furniture retailer in the world. It has about 9,000 products, made of many more thousands of pieces, on offer at any one time. Come April, Ikea will start selling 51 items that try to break the mold, so to speak. The collection, named PS 2014, is intended for the growing number of city dwellers with limited space and a nomadic lifestyle. It includes a portable greenhouse and a pendant lamp inspired by science fiction. And there's not a single item named Alang or Magnarp.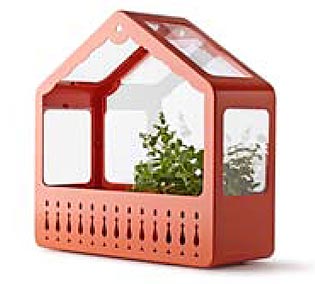 Like that other Swedish company, H&M, which offers capsule collections by well-known designers, Ikea uses its PS collections to draw attention from people who are otherwise uninterested in the retailer. PS 2014—the PS stands for Post Scriptum—is Ikea's eighth such line since 1995, and its theme is "On the Move." It includes work from about 20 youngish, urban-minded designers from around the world (check out their selfies and their work) as well as from Ikea's own staff. The company also asked design students in Copenhagen to help select the 51 items from about 150 prototypes. "It's a brand statement," Henrik Most, Ikea range strategist, told Bloomberg News. "We're not doing business where we create a collection which will not return the investment, but the primary goal is not just to sell."
The collection doesn't include sofas or beds or closets; it does include a wardrobe that looks like a cage ($179) and a side table with a lamp attached ($99). There's one bench inspired by an old Scandinavian sled ($99) and another measuring 10 inches wide that doubles as a balance beam ($49.99). The portable greenhouse ($29.99) is modeled after an Alpine chalet. The pendant lamp ($69.99) is made of dozens of polypropylene plastic pieces that expand when you pull a cord. It's supposed to summon the image of  an "extra terrestrial mothership" hovering above you. Be warned, though: assembly is required.
Before it's here, it's on the Bloomberg Terminal.
LEARN MORE