Hedge Funds' Big Bet on Fannie and Freddie May End Up Worthless
Hedge funds bet billions on Fannie and Freddie shares that could end up worthless
By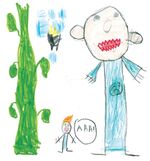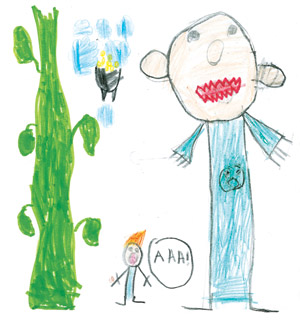 Almost six years after bad home loans crippled the economy, Perry Capital and other big hedge funds are battling the government over the future of mortgage companies Fannie Mae and Freddie Mac, which needed taxpayer bailouts to survive. If the investors prevail in the courts or in Congress, they could enjoy one of the biggest paydays in history. And Todd Westhus, who spearheaded Perry Capital's purchase of Fannie and Freddie preferred shares when they were trading for pennies in 2010, could join the ranks of hedge fund legends George Soros and John Paulson. The bet on the once-battered stocks is "the biggest distressed trade in history," says David Ford, co-founder of hedge fund Latigo Partners, which owns shares in Fannie and Freddie.
Other investors getting in on the action include Bruce Berkowitz, the mutual fund manager known for big bets on financial companies. Berkowitz's Fairholme funds own more than 37 million shares of common stock of Fannie and Freddie and more than 118 million preferred shares. Hedge fund manager Paulson, famous for making $15 billion for his firm in 2007 wagering that subprime mortgages would default, also bought preferred shares. Bill Ackman's Pershing Square Capital Management and Ralph Nader, the consumer activist, have said they own common stock in the companies. (Preferred stockholders are paid before common stockholders if a company goes bankrupt.)
The fate of the two companies—and the investors' bets—are very much up in the air. That's because the U.S. Department of the Treasury decided two years ago that all the companies' earnings must go to the government. If the government decides to put the companies out of business without compensating shareholders, the investments could go to zero.
On March 11, Senate banking committee Chairman Tim Johnson (D-S.D.) and Senator Mike Crapo (R-Idaho) announced that they planned to introduce a bill to phase out Fannie and Freddie and replace them with a new government-backed bond insurer. They didn't say how shareholders in Fannie and Freddie would be treated as the two companies are wound down; Fannie's stock tumbled 31 percent, and Freddie's fell 27 percent. Various preferred shares in the companies also fell, some by as much as 12 percent. Still, the shares are ahead for the year and up several-fold from last year. Fannie Mae common stock gained 1,800 percent from February 2013 through March 10 of this year.
Fannie and Freddie almost collapsed in September 2008 because of surging defaults of the mortgages they guaranteed. Taxpayers rescued them with a bailout that swelled to $187.5 billion, and the government put them in conservatorship. The companies have since turned profitable.
In July, Perry sued the U.S. in federal court in Washington, saying that Treasury was flouting the rule of law by keeping the companies' profits. To lead the court battle, the firm signed up former Solicitor General of the U.S. Theodore Olson, a partner at Gibson Dunn & Crutcher, who worked on the successful Supreme Court challenge to California's ban on same-sex marriage and represented George W. Bush in Bush v. Gore in 2000. In January, Treasury and the Federal Housing Finance Agency filed motions to dismiss the suit and similar ones. The motions are pending.
Perry faces a "big hurdle" in court, because the law governing the government's conservatorships bars most types of lawsuits, says Patrick Smith, a partner at Ivins, Phillips & Barker in Washington. Stock in the companies will probably end up worthless unless investors get help in court, according to Ed Mills, an analyst focusing on financial regulation at FBR Capital Markets.
Perry Capital hasn't confined its fight to the courts. Five months after the firm began buying Fannie and Freddie securities, Westhus visited a Treasury official to talk about the two companies, according to public records. Fund founder Richard Perry, who has supported Democratic candidates, also met with policymakers to urge the survival of the mortgage companies, according to a person familiar with the discussions. Perry hired Julie Chon, a former senior policy adviser on the Senate banking committee, who has helped press the case in Washington. Olson brought on Tony Fratto, a former spokesman for President George W. Bush, to spread the word about the merits of the case in the press.
So far the efforts have failed to sway policymakers who are debating the future of Fannie and Freddie. Senator Bob Corker (R-Tenn.), a member of the Senate banking committee, says the companies' staunchest supporter—Uncle Sam—should be rewarded. Fannie and Freddie would "be generating not one dime of revenue if it weren't for the federal government," he says. He wrote legislation with Senator Mark Warner (D-Va.) that formed the basis for the latest Senate plan. Keeping Fannie and Freddie alive is "just not, to me, what's in the public interest," Corker says.
Fannie Mae, created by Congress during the Great Depression, and Freddie Mac, established in 1970 to compete with its older sister, keep money flowing through the U.S. home loan market by guaranteeing bonds backed by mortgages. For decades, the companies existed as hybrids, part publicly held companies, part extensions of government policy. They operated as private companies, selling shares to the public. Because investors believed Fannie and Freddie had the backing of the U.S. government if they ever got into trouble, their borrowing costs were lower than those of other financial companies. Since the taxpayer bailout, lawmakers from both parties have said that Fannie and Freddie should not continue to exist in their present form.
Even after selling some of its stake, Perry has about $500 million worth of preferred stock in Fannie and Freddie, according to a person familiar with the investments who declined to be identified because the details aren't public. It also has a smaller stake in the common stock, the person says. Robert Terra, a spokesman for Perry, which has $10 billion under management, declined to comment and said its officials wouldn't discuss the investment.
Matthew McGill, a partner at Gibson Dunn working on Perry's case, says his client's claim should not be impeded by the government's plans for Fannie and Freddie. "Congress could enact all kinds of laws to change the business models," he says. "It could change their names, it could change their ownership structure, it could remove their government charters." Perry's effort to unlock the profits "literally has nothing to do with that," he says.
Laurie Goodman, a former mortgage bond analyst who now heads the Urban Institute's Housing Finance Policy Center, says legislation to remake the system most likely won't be enacted until Barack Obama's successor takes office in 2017. Meanwhile, Corker has some investment advice for the hedge funds about the stock they hold: "With where it's trading right now," he says, "I'd be getting out with a handsome profit."
BOTTOM LINE -
The bottom line: Perry Capital has gone to court and Capitol Hill to protect its $500 million-plus stake in Fannie and Freddie.
Before it's here, it's on the Bloomberg Terminal.
LEARN MORE