Harvard's Ben Edelman, Web Sheriff, May Have a Conflict or Two
An Internet sleuth moves markets and works for hire
By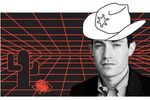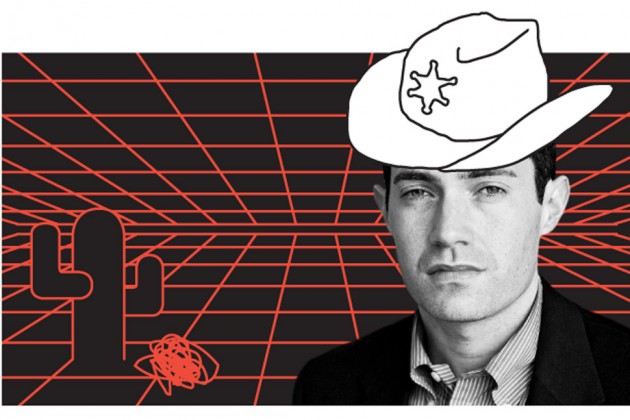 Benjamin Edelman knew his way around the Internet's ethical thickets at an early age. He also knew how to make that knowledge pay. As a 19-year-old Harvard University sophomore, he earned $400 an hour as an expert witness, testifying for the NFL in a lawsuit against unauthorized online broadcasters. In his senior year, the American Civil Liberties Union enlisted him at $300 an hour to testify in a case challenging the government's use of website-blocking filters in libraries. "The Internet is what we make of it," he says. "We can shape it through diligence by exposing the folks who are making it less good than it ought to be."
Edelman, now 33 and in his seventh year on the faculty of Harvard Business School, writes papers on subjects including the scarcity of Web addresses and prides himself on calling out bad actors online, whether it's the government or the likes of Google and Facebook. "It's the Wild West out there, and Ben is the sheriff," says Alvin Roth, a Nobel-winning economist and Edelman's mentor. Edelman also contracts with companies such as Microsoft for some of his research, and those who disagree with the findings he makes public sometimes complain that he doesn't fully disclose those relationships.
On Jan. 28, Edelman published a blog post on his website saying that Internet video and ad company Blinkx was sneaking software onto people's computers, which generated pop-up ads and inflated its traffic. The company's stock price quickly fell by more than a third, the most in its 10-year history, and has continued to slump. In a statement, Blinkx said it "strongly refutes" Edelman's assertions.
In the post, Edelman disclosed that he'd prepared the research for unnamed clients. Jeffrey Cohan, a portfolio manager at Ohanesian/Lecours Investment & Advisory Services who invested in Blinkx personally and on behalf of clients, says Edelman should reveal the names of his clients and whether they shorted Blinkx's stock. "If you don't disclose it, it certainly looks and smells like there's something more devious going on," Cohan says.
Citing its conflict-of-interest rules, Harvard pressed Edelman to say more about his clients. He disclosed that he was paid by two U.S. investors who jointly hired him for the research. Brian Kenny, Harvard Business School's chief marketing and communications officer, says that satisfied the university. Edelman says listing clients and fees is "a bridge too far for me" and argues that confidentiality is important to his publicity-shy clients, who finance research he can later make public. He says he doesn't take stock positions in companies he researches.
Edelman is the nephew of civil rights and education advocate Marian Wright Edelman, and his parents are lawyers who specialize in employment discrimination and nursing-home abuse cases. By age 13 he was charging clients for $10-an-hour PC consulting. "He's the Doogie Howser of online investigative work," says Richard Boscovich, a Microsoft assistant general counsel and former federal prosecutor, referring to the fictional young physician of the TV series.
Four Harvard degrees later, Edelman has charged as much as $800 an hour to research companies for investors. He says he doesn't ask whether clients bet on or against a stock. His main outside work is a kind of automated fraud-detection service for advertisers, 150 computers scanning the Web around the clock for malware such as malicious pop-up ads. Edelman has roughly 30 to 40 clients who pay him whenever his computers generate a report for them, about 1,000 times a year. He declined to say how much he charges his clients, which include Microsoft.
David Vladeck, former director of the Federal Trade Commission's consumer protection bureau, and Ken Dreifach, former chief of the New York Attorney General's Internet bureau, say Edelman's posts have helped both regulators crack down on malware. Edelman wrote that Internet ad firm Zango was planting ad software on the computers of unsuspecting consumers. The company in 2006 paid $3 million to settle a related FTC complaint.
In 2010, Edelman said Facebook had leaked user names and other personal details to advertisers. The company said it was an "oversight" that it "quickly fixed." A Facebook spokesman declined to comment further. Over the years, Edelman has said that Google's search engine ranks the company's services higher than those of competitors and that the company has followed users' browsing even after they changed their settings to disable tracking. Google, which also declined to comment for this story, said in 2011 that Edelman was biased because of his work for Microsoft. Jack Evans, a Microsoft spokesman, says Edelman's "only bias is toward protecting consumers from cybercriminals and other shady characters online."
The professor says he's made such potential conflicts clear for years in his public posts. At the top of the most recent one, which criticizes Android for bundling Google apps, he wrote, "I serve as a consultant to various companies that compete with Google."
BOTTOM LINE -
The bottom line: Web watchdog Ben Edelman publishes research often done for private clients on companies he considers deceptive.
Before it's here, it's on the Bloomberg Terminal.
LEARN MORE