Diageo Wants to Send a Bartender to Mix Drinks in Your Home
The liquor giant tries new ways to spur the cocktail-making lifestyle
by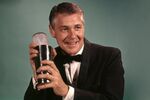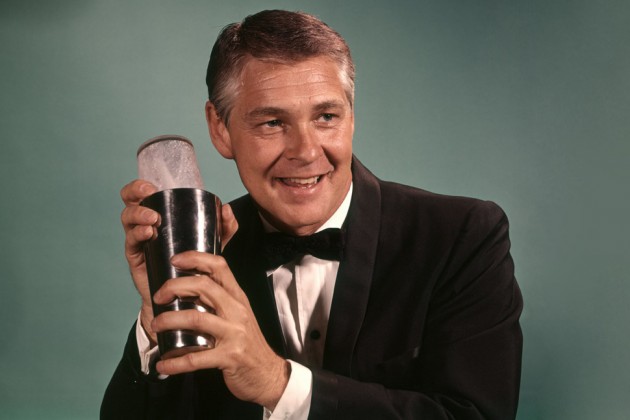 When most people thirst for an alcoholic libation at home, they have no problem popping a beer or uncorking a bottle of wine. But when it comes to making their own fancy mixed drinks—anything that requires pulling out the cocktail shaker, strainer, or recipe book—many consumers take a pass. So Diageo, the world's largest distiller with brands such as Johnnie Walker whisky and Smirnoff vodka, is trying a new way to put the cocktail back in home cocktail parties: shipping liquor and bartenders directly to clients' living rooms.
For £2,000 (about $3,300), Diageo in the U.K. will deploy a bartender to make tiki-style cocktails such as mai tais and zombies for clients in their own house and with 19 of their friends. Its mixologists can also stir up vintage cocktails, including the hipster favorites Negronis and Vespers. "At home, people are confident enough to make a gin and tonic, but the cocktail scene is still new," says Kenji Jesse, who trains bartenders for the program. So far, he's trained 10 mixologists, all of whom were past participants in Diageo's World Class Bartender of the Year competitions.
The drop-in bartender program is a signature offering from Alexander & James, an online premium liquor shop that Diageo set up last year in the U.K. The Internet is the next frontier for Diageo and its closest rival, Pernod Ricard, which are looking for ways to expand their businesses in developed markets such as Europe, where discounting and fragile consumer confidence have hit sales. Rather than depending solely on their traditional networks of food and liquor stores and bars, Alexander & James and Pernod's Sipstor "flash sale" site are turning the distillers themselves into next-generation retailers.
By going straight to customers and showcasing higher-priced liquors, Diageo hopes to capture a slice of the booming online retail market without alienating the brick-and-mortar outlets that sell the bulk of its big brands. It also allows the company to tap into a faster-growing niche: European online sales will increase 72 percent, to €323 billion ($448 billion), by the end of 2018, researcher Mintel predicts.
The bottles of alcohol on the Alexander & James site range from the £25.75 Ketel One vodka to the £1,980 John Walker premium whisky. Sipstor offers customers a limited time period to buy drink packages such as Absolut Elyx vodka with six branded martini glasses for £120 and Havana Club Mojito packs. "What we're trying to do is make ourselves differentiated, to give us a competitive advantage," says Patrick Venning, Pernod's U.K. marketing director.
Both websites operate in the U.K., and Alexander & James also does business in Germany. There's still more potential for expansion, the companies say. But Diageo says it won't take the Alexander & James website to the U.S. Individual states have regulated liquor sales since the ratification of the 21st Amendment in 1933 ended Prohibition. Today there are different sets of rules in every state, most of which ban direct selling by liquor manufacturers. That blocks expanding online in America, Diageo says.
While Europe's drinks companies are well-versed in marketing their products, they're new to selling them, says Trevor Stirling, an analyst at Sanford C. Bernstein. "Online sales are going to be an interesting experiment for them, but I don't know whether it's going to transform the market," he says.
Brands that stick with one or two routes to market are "going to come unstuck," says Helen Blackholly, senior director at professional services consultant Alvarez & Marsal. "The whole retail environment we see today could start to change."
Creating a website and systems to package and deliver online purchases may be costly, but it could be less expensive than buying shelf space to promote brands in supermarkets, Blackholly says. Interacting directly with customers on the Web also gives liquor companies access to previously unavailable information about shoppers, such as which websites directed them to the site and what they look at on the site itself. That provides a coveted window on how drinkers shop—data currently amassed by retailers—and allows drinkmakers to target customers more effectively.
"What's going to be game-changing is the direct access to consumers," says Antonia McCahon, Pernod's head of digital marketing. "When we do have more control over how we communicate with them, it does have a knock-on effect."
Before it's here, it's on the Bloomberg Terminal.
LEARN MORE