Soros Says Independent Scottish Currency Dangerous Option
Lukanyo Mnyanda and Lucy Meakin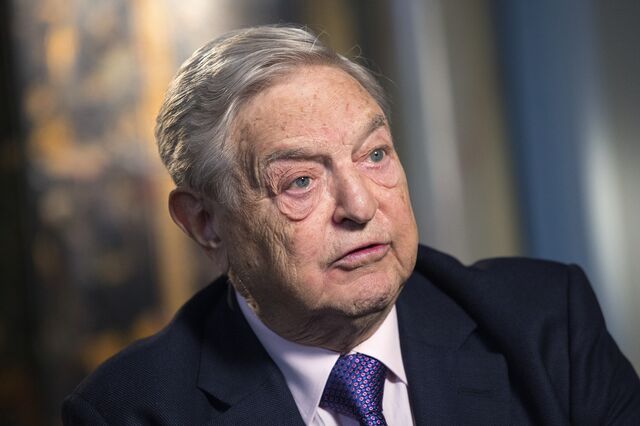 A new currency for an independent Scotland might be a dangerous option because it could be vulnerable to attacks, billionaire investor George Soros said.
"When you have a weak currency there will be some takers," Soros, who made $1 billion betting against the U.K. pound in 1992, said at a European Council on Foreign Relations event in London today. For an independent Scotland, adopting its own currency would be "very inefficient and potentially dangerous because currencies can be attacked," he said.
The argument over Scotland's constitutional future has stepped up with the country's voters set to decide in a Sept. 18 referendum on whether to separate from the rest of the U.K. Scottish nationalist leader Alex Salmond favors keeping the pound in a formal union with the rest of the U.K., an option that Chancellor of the Exchequer George Osborne has rejected.
An independent Scotland could issue its own currency, which would involve setting up a new regulatory framework with its own central bank, or keep sterling unilaterally without the permission of the government in London. It could also apply to join the euro, Soros said.
"I don't think that Scotland becoming independent yet remaining part of sterling, the central bank of Britain, is actually practical," he said. "It would be a very difficult relationship."
The pound traded at $1.6601 as of 2:52 p.m London time. It weakened 0.3 percent to 83.63 pence per euro.
Before it's here, it's on the Bloomberg Terminal.
LEARN MORE