Fast-Food Giants Finally Dip Toes in GrubHub's Order-by-App World
by and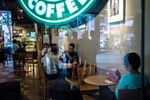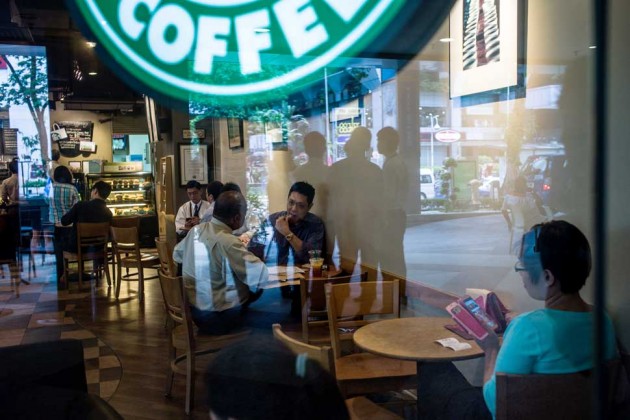 It's a big day in restaurant app news. Starbucks is "actively working on mobile ordering," Bloomberg News reported, and McDonald's announced at a conference this morning that it will test digital payment and ordering in certain markets around the world this year. The two quick-service restaurant leaders are setting a standard for other chains looking to improve their services.
Some may say it's about time. With the exception of pizza, many of the large chains actually have been slow to adopt mobile ordering compared with small businesses, thousands of which already offer the service via GrubHub and a handful of smaller competitors. For a smaller place, a service such as GrubHub has huge advantages. It helps customers find places nearby and handles the technology. In exchange, it takes a handsome commission and collects gobs of valuable industry data.
GrubHub said in a regulatory filing that it sees chains making their own apps as its competition. Still, the company said isn't interested in servicing the chains at the moment. "Our target market is primarily independent restaurants," a spokesperson said—and those account for 61 percent of all U.S. restaurants.
It's not clear whether apps from Starbucks or McDonald's will catch on, or even whether they will be any good. Starbucks spokeswoman Linda Mills declined to provide details about how the app will work or how baristas will ensure that an order made in advance via an app will still be hot by the time the customer arrives. "It's still so early on," she says. "There are a lot of operational considerations that have to be factored in."
Pretty much every chain that can do so will try to get its customers to download an app. Letting people order ahead can help reduce wait times while helpfully opening up a new way to gather data on customers, among other benefits. There's no way that a business large enough to try this on their own would share this opportunity with someone else.
To the extent that mobile ordering becomes the norm, these apps will be another way for giants like McDonalds and Starbucks to reap the benefits of scale over their smaller competitors and make fast food even faster.
Before it's here, it's on the Bloomberg Terminal.
LEARN MORE