Is Manchester United Worth $1 Billion to Nike?
By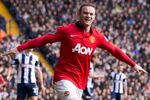 Nike is reportedly about to sign a 10-year, $1 billion deal to outfit Manchester United, the storied English soccer club considered the most valuable franchise in the world. That's billion with a "B." Given Manchester's market capitalization, this would represent almost 40 percent of the club's value.
For Nike, the $100 million-per-year sum represents about triple the amount it now pays to have its swoosh on Wayne Rooney and the rest of the club's Red Devils. The sponsorship agreement would roughly double the richest uniform relationship, Adidas's agreement to outfit Real Madrid in the Spanish league. General Motors, meanwhile, is paying about $79 million per year to have its Chevrolet logo on Manchester jerseys.
Nike's sports empire is as adept at building a brand as it is at piecing together high-tech sports apparel. Like Manchester United and the New York Yankees, Nike typically buys the best players on the open market, not the best it can afford or those that might be undervalued. In comparison, Under Armour's first foray into British soccer was to kit out Tottenham Hotspur, a resurgent team that hasn't cracked the English Premier League's top three slots since the Baltimore brand signed up in 2011.
Last year, Nike spent $2.7 billion—one in every 10 dollars it collected—on what it calls "demand creation," lucrative deals to keep its products on such stars as Lebron James and every player in the NFL. Whether Manchester United warrants a big chunk of that expense, however, is questionable. Manchester has changed since the last time Nike sat across the negotiating table.
On the plus side, the English Premier League has become a much bigger, more powerful property. It has made particularly big strides in the U.S., where Nike derives 41 percent of its revenue, and is a major force in Western Europe, which accounts for 16 percent of Nike's revenue. NBCUniversal forked out $250 million for rights to broadcast three years of Premier League games, including the current season.
Manchester United is also playing on Wall Street these days, following a 2012 initial public offering that raised $233 million. But selling shares is a far different game than scoring goals, and United is a bit more suspect on the pitch these days. A decade ago the team still reveled in the glory of its 1998-99 season, in which a young David Beckham helped secure triumph in the Premier League, the FA Cup, and the UEFA Champions League—an unprecedented feat. More recently the club has been locked in tight competition with its crosstown rival, Manchester City. Diehard supporters say it hasn't been the same club since the 2013 retirement of legendary manager Alex Ferguson.
This year Manchester United is on pace for its worst showing in recent history. It has slipped to sixth place in the league and on the verge of not qualifying for the Champions League, an annual tournament (and lucrative showcase) for the best clubs in Europe.
Still, $100 million a year from Nike is just the kind of financial firepower that United needs to keep its roster full of the world's best players. Will the uniform deal be in the black in 2025, when it has run its course? We'll never know. That's the thing about the sponsorship game: There's no accurate way to keep score.
Before it's here, it's on the Bloomberg Terminal.
LEARN MORE