N.J. Democrats Decry Christie Bond Deal as Revenue Stunt
Elise Young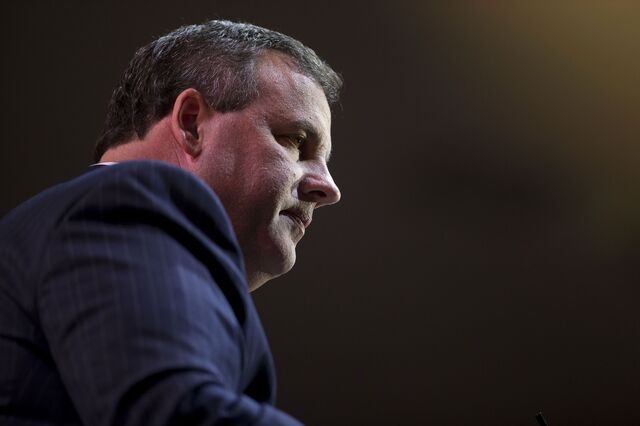 Democratic lawmakers in New Jersey say Republican Governor Chris Christie has turned to financial gimmickry in a deal that pledged national tobacco-settlement revenue to investors in exchange for almost $92 million.
The one-time infusion, for the current fiscal year, shows the consequences of Christie's too-rosy revenue projections, according to Senate Budget Committee Chairman Paul Sarlo, a Democrat from Wood-Ridge.
"One-shot revenues, in all fairness to the administration, are down, but when you combine one-shot revenues with overly optimistic revenues, what the credit agencies continually say is our budget is structurally imbalanced," Sarlo said yesterday by telephone.
New Jersey on March 7 reached a deal to reap $96 million by pledging the remainder of its revenue, from 2017 through 2023, from the tobacco settlement to investors. The increased payment deal made trading prices on bonds linked to the 1998 compact for health-care costs more than triple from March 3.
After issuance costs, New Jersey netted $91.6 million to use toward expenses through the year ending June 30, Treasury spokesman Christopher Santarelli said by e-mail.
"This transaction is yet another example of this administration's affirmative management of the state's debt portfolio," Santarelli said. "In light of current market conditions, we believe we have an affirmative obligation to identify and pursue appropriate and often routine opportunities to realize debt service and other savings."
Record Spending
Christie, 51, is a potential 2016 presidential candidate who has built a national profile on reduced government spending and changes to public pensions and benefits. On Feb. 25, he proposed the largest budget in New Jersey history, a $34.4 billion plan that's 3.5 percent higher than that for 2014. It would make a $2.25 billion pension pension payment, the biggest ever, to a system that is chronically underfunded.
Ninety-four percent of budget growth is for pensions, health benefits and debt service, leaving little to add for public safety, education and other services, the governor said in his budget address in Trenton.
"My party hasn't been an innocent bystander in terms of creating some of these budget problems, but Chris Christie was elected on a platform of straightening out the problems of the past that both parties were responsible for," Senate Majority Leader Loretta Weinberg, a Democrat from Teaneck, said in a telephone interview yesterday.
Credit Rating
On Dec. 17, Moody's Investors Service reduced New Jersey's outlook to negative from stable, citing a sluggish recovery's drag on revenue and the "pressure of statutorily scheduled pension contribution increases." Standard & Poor's also gives New Jersey a negative outlook.
Those credit-rating companies, plus Fitch Ratings, dropped New Jersey one level since Christie took office in January 2010, and the three rank the state the fourth-highest investment grade. New Jersey has a Moody's grade of Aa3, and only Illinois and California have lower ratings among U.S. states.
Kevin Roberts, a spokesman for Christie, said the spending plan for the year that begins July 1 "continues the governor's record of reducing the amount of one-shots to balance the budget."
One-Shots
In the fiscal year before Christie took office, when Democrats controlled the governor's seat and both houses of the legislature, 13 percent of the spending total was based on non-recurring revenue, Roberts said by e-mail yesterday.
Christie has trimmed non-recurring revenue to 3.6 percent this fiscal year and 2.8 percent next year, according to his budget summary.
The tobacco-bonds deal involves a promise of payments that New Jersey gets from the 1998 46-state compact with cigarette makers for 2017 through 2023. The transaction represented net present-value savings of $136.7 million and nominal debt-service savings of $1.23 billion, according to Santarelli.
Most tobacco bonds assessed by rating companies are ranked speculative grade because the smoking decline across the U.S. threatens full and timely repayment of the debt. New Jersey's tobacco debt is rated CCC+ by Standard & Poor's, seven steps below investment grade. The deal included a 10-step rating increase, to an investment grade A-, according to Santarelli, the spokesman for state Treasurer Andrew Sidamon-Eristoff.
New Jersey had been using about 76 percent of the money it got from the settlement to repay investors in tobacco bonds. In the new deal, it promises the rest for the six-year period, Santarelli said.
Price Tripled
The price of zero-coupon bonds issued by New Jersey's Tobacco Settlement Financing Corp. that mature in June 2041 more than tripled within a week. The debt traded on March 7 at an average of 10.7 cents on the dollar, up from about 3 cents on March 3, data compiled by Bloomberg show.
OppenheimerFunds Inc., Goldman Sachs Group Inc. and Columbia Management Investment Advisors are among the largest owners of the zero-coupon tobacco bonds, data compiled by Bloomberg show.
Assemblyman Declan O'Scanlon, a Republican from Little Silver who serves as his party's budget officer, said the agreement was "simply wise management of debt." It made sense, he said in a telephone interview, because the reduced use of tobacco is leading to lesser revenue for the states.
"Budgets under this governor has been the most responsible for the last 15 years, maybe longer," he said. "That includes Republicans, by the way."
Before it's here, it's on the Bloomberg Terminal.
LEARN MORE