Chevron RICO Fallout: What Happens to the Losing Lawyer?
Paul M. Barrett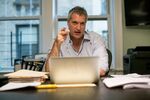 Chevron scored a big victory March 4 when a federal judge ruled that a multibillion-dollar pollution judgment against the company in Ecuador was the product of fraud and coercion. Now Chevron  says it will use the New York ruling to try to dissuade courts around the world from enforcing the tainted Ecuadorian judgment. The plaintiffs—thousands of poor Amazon rain forest residents—can't get satisfaction at home in Ecuador because Chevron doesn't have assets there and the company refuses to pay up.
Meanwhile, back in New York, there's this question: What happens to the American lawyer who orchestrated what U.S. District Judge Lewis Kaplan determined was an illegal shakedown of Chevron in violation of the Racketeer Influenced Corrupt Organizations Act (RICO)?
Michael Krauss, a law professor at George Mason University who has followed the case closely, notes that "the evidence of corruption of the Ecuadorian judicial system was overwhelming." Applauding Kaplan's ruling, Krauss adds: "I now look forward to Chevron's RICO claim being adjudicated and to the American lawyers who connived in this corruption to be punished appropriately." What does the professor mean by appropriately? "Severely."
The main plaintiffs' lawyer is Steven Donziger, an activist attorney in New York who has pursued the Ecuadorian case for more than 20 years. The oil pollution lawsuit is the one and only civil action of any heft that he's filed since he graduated from Harvard Law School in 1991. (He worked briefly as a criminal public defender before turning to the Ecuadorian matter.)
Donziger has admitted he made "mistakes" during an unconventional campaign against Chevron, but he denies wrongdoing. Of Kaplan's ruling, he said: "This is an appalling decision resulting from a deeply flawed proceeding that overturns a unanimous ruling by Ecuador's Supreme Court." Donziger accused Kaplan of allowing "his implacable hostility toward me, my Ecuadorian clients, and their country [to] infect his view of the case." In other words, Donziger is appealing.
What happens, though, if his appeal fails to dislodge Kaplan's factual finding that he morphed from a firebrand litigator to a proto-mobster, someone who authorized bribery and extortion of judges, fabricated evidence, and ultimately participated in the ghostwriting of a $19 billion judgment against Chevron in 2011? (The damages were eventually reduced to $9.5 billion.)
First, a caveat: Kaplan's findings came in a civil suit filed against Donziger by Chevron. The judge's conclusions, therefore, aren't equivalent to a criminal verdict based on a jury's determination of guilt beyond a reasonable doubt. Donziger's defeat doesn't automatically send him to jail.
Still, the U.S. attorney's office in Manhattan could view Kaplan's 485-page opinion as a (very long) memo recommending investigation and prosecution. Kaplan referred to extortion, wire fraud, mail fraud, and violations of the Foreign Corrupt Practices Act, an anti-bribery statute. Will prosecutors take up the challenge?
I doubt it. I could be wrong, but I think the U.S. attorney's office and the Federal Bureau of Investigation will let Chevron's pursuit of justice (as the company sees it) play out in the civil system. A number of Kaplan's findings, while emphatic, were based on inferences from hotly contested testimony. Much of the suspect activity took place years ago in far-away Ecuador, and some of the necessary witnesses would resist cooperating with a criminal prosecution.
Moreover, while reporting on the case for several years now, I have detected no evidence of a criminal investigation or even of FBI monitoring. The feds may have been waiting for Kaplan's ruling—or I might not have been paying close enough attention—but I don't think so.
That doesn't mean Donziger is off the hook. Kaplan went out of his way to refer to his membership in the New York bar. "His conduct, whether in the United States or in Ecuador," the judge wrote, "was subject in every respect to the New York rules governing the conduct of lawyers." In case bar disciplinary authorities missed his point, Kaplan helpfully provided a footnote (No. 71 out of 1,872) pointing to the New York Rules of Professional Conduct and the Code of Professional Responsibility.
Unlike the U.S. attorney, the bar does not have to prove infractions beyond a reasonable doubt. I'd be surprised if bar authorities are not having a close look at this case.
And there's more. Chevron has hinted that it will take advantage of a provision of the RICO statute that allows a victorious plaintiff to seek reimbursement of its legal expenses. Judging from the size of Chevron's courtroom team from law firm Gibson, Dunn & Crutcher, those expenses totaled many millions of dollars. Based on the tone of ruling, Kaplan would seem like a receptive audience for such a demand.
Donziger isn't destitute, but there's no indication that he's got millions of dollars stashed anywhere, so getting socked with Chevron's legal bills could be ruinous. Assuming, that is, that his appeal is rejected.
Finally, there are other people out there who have complaints about Donziger's conduct and could use Kaplan's harsh ruling to go after him. In his opinion, Kaplan referred to Joseph Kohn, a prominent plaintiffs' attorney in Philadelphia who invested millions in Donziger's case before having a bitter falling out with the New York attorney. Kohn testified during the Chevron v. Donziger trial last fall that Donziger repeatedly lied to him and concealed the dubious tactics being used against the oil company in Ecudor. In footnote No. 673, Kaplan observed that Kohn testified he has already taken preliminary steps "to pursue litigation to recover amounts paid" to Donziger. If Kohn follows through, that could be another multimillion-dollar liability for Donziger.
In short, if Donziger doesn't win reversal on appeal, he could face a world of hurt, even if prosecutors decide to take a pass on bringing criminal charges.
Before it's here, it's on the Bloomberg Terminal.
LEARN MORE