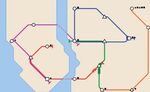 Fed up with your city's metro? Think you can do better? Here's your chance.
New game "Mini Metro" lets you design your own subway system. Train speeds and commuter behavior are automated, so your task is simple: draw the routes that'll get the trains to run as efficiently as possible. You start with a small city of three unconnected stations. But as new neighborhoods pop up and the population swells, you must grow the system accordingly before everything grinds to a halt.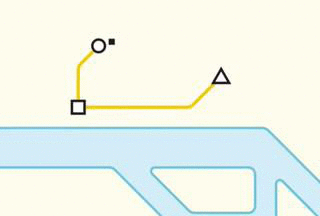 The full version, developed for PC, Mac, Linux, iPad, and Android tablets, will be released later this year. In the meantime, give this in-browser alpha version a try.
Here's the full game trailer.