Confession Apps Whisper, Secret Give a Taste of Online Anonymity
Whisper and Secret give users a now-rare taste of anonymity online
by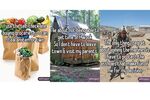 Since the rise of social networks such as Facebook and LinkedIn, Internet users have navigated the Web more or less chained to their real identities, with their activities and musings permanently on display. Two new, growing social networks hearken back to a time when online communication was anonymous, frequently juvenile, and more than occasionally libelous.
Whisper, a startup based in Santa Monica, Calif., and its San Francisco counterpart, Secret, allow users to express their innermost thoughts without names attached, and they make those reflections visible to anyone logged in to the free services. Child safety advocates question whether the companies can guarantee the anonymity of their users and worry that the services could be used to defame strangers or bully teens. The sites' backers argue that anonymous speech simply offers a freer means of self-expression. "There is a real desire to be more authentic online," says Roelof Botha, a partner at Sequoia Capital who led a $21 million investment in Whisper last fall. "Most people have more to say than just, 'Here I am on the beach looking great.' "
Whisper (Whisper.sh), launched in late 2012, is all about talking to strangers. Users post short messages overlaid on typically generic photos provided by the service and reveal everything from professional shortcomings ("As a teacher, I'm not supposed to have favorite students, but I definitely do") to relationship troubles ("My husband and I would make better friends than spouses"). The messages can be as moving as someone wrestling with how to express their sexual identity—or as banal as hand-wringing about hair loss. The company says it gets 3.5 billion page views a month and its users, who are mostly from 18 to 24 years old, use it for an average of 25 minutes a day—about the length of a typical Facebook visit.
Chief Executive Officer Michael Heyward, 26, says Whisper was inspired by the idea that people are sitting at home feeling lonely as they browse other people's party photos online. Heyward, who attended high school with Snapchat co-founder Evan Spiegel but decided not to attend college, launched Whisper with Brad Brooks, a onetime colleague of his father, Andy Heyward, the former chairman of cartoon studio DIC Entertainment. The younger Heyward, who pitches the site as a curated alternative to services like Twitter, where a user's reach depends on followers, says he's not thinking about charging user fees or selling ads yet. "You can post something on Whisper, and if it's interesting, a couple of million people will see it," he says. "Everyone has a voice."
Messages on the service flood onto gridlike pages under categories titled popular, nearby, latest, and featured. Under their anonymous handles, users can publicly reply to messages with their own posts or send private notes to other users. The site's team of editors and moderators tend to promote voices that are provocative. In February a message claimed that actress Gwyneth Paltrow was cheating on her husband, singer Chris Martin. Whisper's newly hired editor in chief, former Gawker editor Neetzan Zimmerman, promptly tweeted a link to the message. (Paltrow spokesman Stephen Huvane says flatly that the rumor isn't true.) Heyward says the company promoted it because it knew "100 percent it was not false" and he wants to highlight similar provocative story lines. The end result could be a putative news organization that resembles a giant anonymous tip jar.
Secret (Secret.ly) looks similar to Whisper with text confessions overlaying images, but it takes a slightly different approach to how it shares those messages. The service, which taps users' address books, went live in January and so far is available for iPhones and iPads. In a vertical scroll, it displays only the anonymous messages that have been written or read by a user's contacts (or in some cases, contacts of contacts). The effect is more personal; users are meant to ponder who in their social circle might have written certain messages. Co-founders and former Google coders Chrys Bader-Wechseler and David Byttow "wanted to get our friends to just say what they are thinking and not hold back," Byttow says.
Messages on Secret tend to revolve around sex and Silicon Valley, and they sometimes touch on both. "I'm a VC, and I've slept with two different co-founders in my portfolio," reads one post. "I'm confessing because I now think I have a problem." Secret has drawn plenty of attention in the tech community, not just for such confessions but also for cries of anguish allegedly from inside well-known companies including Yahoo! and the social network Path. In February one user claiming to be an employee at productivity startup Evernote said the company was about to be acquired. (Evernote denied acquisition talks.)
The Secret co-founders say they have no shortage of ideas about how to make money, but their focus for now is on the product. The company, which is funded by $1 million in seed capital from backers including Google Ventures and Kleiner Perkins Caufield & Byers, wouldn't disclose its traffic or usage numbers.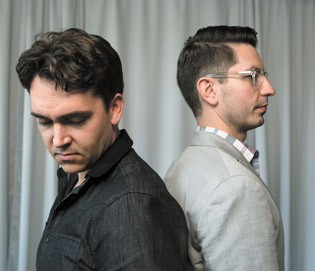 Advocates for child safety say anonymous-messaging services can facilitate cyberbullying and allow people to dodge the consequences of spreading cruelty and lies. Secret says it's discussing ways to limit personal attacks on its service. The recent hack of Snapchat, which exposed user names and phone numbers, also suggests that Whisper and Secret may not be able to keep their promises of anonymity. "These secret-sharing apps should come with a sort of digital Miranda warning: Anything you say or do online can and will be used as evidence against you," says James Steyer, CEO of child safety advocate Common Sense Media.
Heyward of Whisper says there's nothing for hackers to steal—that his service collects no personal information and discards user location data before storing each post. Secret, on the other hand, does collect a user's phone number and e-mail address. Its founders say they want users to feel a certain sense of accountability. "If you are going to do things or say things that are unlawful, Secret is not the place to do that," says Byttow.
Both companies say they hope the shield of anonymity can facilitate more positive expression than nastiness. There's already some evidence of that on Whisper, which seems to have taken hold with members of the U.S. military as a way for soldiers to vent feelings they can't share elsewhere. A search for "Afghanistan" returns thousands of messages. "I held my fiancé's brother while he died in Afghanistan, and I don't know how to tell her," reads one. Two days after it was posted, the message had received more than 3,000 expressions of support.
Before it's here, it's on the Bloomberg Terminal.
LEARN MORE