Bitcoin Founder Is My Neighbor
by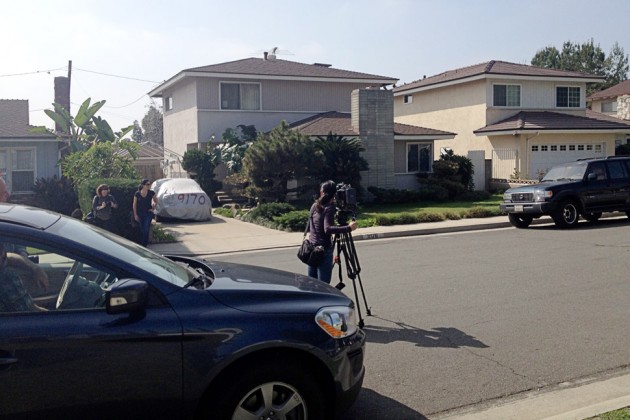 Until this morning, Temple City, Calif., was probably best known for its annual Camellia Festival (a poor step-sister to nearby Pasadena's Tournament of Roses parade) and for being at the heart of the U.S.'s largest suburban Asian immigrant enclave.
That all changed when a Newsweek reporter apparently tracked down Bitcoin founder Satoshi Nakamoto in a house around the corner from mine.
Around town, the news is spreading. A handful of reporters gathered Thursday morning in front of the modest, two-story home identified as Nakamoto's. The Los Angeles television stations are undoubtedly on the freeway headed here. On Facebook, other residents of Temple City seem unimpressed by the alleged home of the virtual currency's inventor: "If he's worth so much money, why is he living here?" one quipped. "This guy has a crappier car than me, and that's saying plenty."
My neighbors were mostly going about their business when I strolled over to take a look at the place, deserted except for a covered car in the driveway.
My hat is off to the reporter who traced Nakamoto and whose work has apparently enraged the Bitcoin community and lit up Twitter and Reddit with condemnation. If ever there was a place to hide in plain sight, Temple City is it.
She got only one thing wrong: The city is near the foothills of the San Gabriel Mountains, not the San Bernardino Mountains. That range is much sexier than ours.
Before it's here, it's on the Bloomberg Terminal.
LEARN MORE