Hugo Chávez and the Making of a Household Saint
Peter Wilson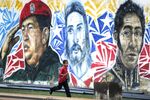 Joanna Lopez has every reason in the world to blame the late Hugo Chávez for making her life more difficult.
A resident of Caracas's Corocito neighbhood, Lopez, 41, spends hours each day shopping to feed her family of four in the face of growing food shortages. The electricity constantly cuts out in her barrio, and liquid natural gas, with which she and her neighbors cook, is in short supply. When gas does come, Lopez waits hours in line.
The closest state health clinic has no supplies. When one of Lopez's two children falls ill, she has to bring her own thermometer because the clinic has none. Medicines are difficult to find, and her children's school lacks basic supplies.
Jobs are lacking, and her husband scrambles to find work each week. Worst of all, she and her family can't leave the safety of their home after 8 p.m. Corocito has become a battleground in a gang war. Gunfire punctuates the stillness of most nights, and the police refuse to enter the barrio after dusk.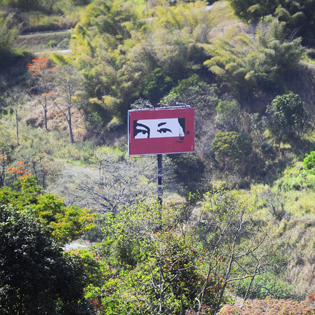 Nonetheless, Lopez is a devout Chavista. A large campaign poster of Chávez adorns the front room of the family's home, where the president is revered as a saint. "Thanks to Chávez, we have a better life," says Lopez. "We have hope; we have a future. The comandante was the first president to worry about us, the poor. And the problems we have now are being caused by the oligarchs or fascists."
Although Chávez died a year ago after a protracted battle with a cancer that neither his family nor government have ever specified, his presence lives, thanks to a well-oiled personality cult to which successor Nicolás Maduro, 51, clings in order to legitimize his own rule and justify his decisions.
Chávez is alternatively referred to as the "Eternal Commander" or "the Father of the Country." Maduro, who often calls himself a "son of Chávez," hasn't been shy about keeping the late president's memory alive. Public rallies over which he presides often start with a recording of Chávez singing Venezuela's national anthem.
State television stations continue to run film clips of Chávez embracing the old and poor. Excerpts of his televised talk show, Alo Presidente, are rebroadcast every Sunday.
The insignia of Maduro's United Socialist Party of Venezuela displays the eyes and forehead of Chávez, which also adorn many T-shirts. Maduro makes constant references to Chávez in all his speeches, once going so far as to say that the late president had appeared to him in the guise of a bird to chirp him advice.
Chávez, however, left a mixed track record. Although extreme poverty was reduced during his 14 years in office, thanks to soaring oil prices that allowed increased spending on social, educational, and health programs, the president's policies also sowed the seeds for the country's current economic crisis, with soaring inflation and shortages of basic foodstuffs and medicines.
Price and currency controls introduced in 2003 created more problems than they solved. Nationalizations of key industries have resulted in falling output while corruption has blossomed.
Still, few blame the paratrooper-turned-president for the problems facing the country. Chávez had a Teflon-like charm, which he exploited to deflect criticism of his policies. When problems arose—power rationing, food or medicine shortages, corruption—he adroitly blamed them on others, including the country's traditional power elite and the U.S. The simplistic strategy worked.
"The foundations of Chavismo are emotional and not rational," says Margarita López Maya, a Caracas-based historian. "Chávez had charisma and could pull it off. He had a very emotional connection with the people."
Among his supporters, Chávez's steady accumulation of political power at the expense of a politically pluralistic society was overlooked. The president, briefly deposed in a short-lived coup d'etat in 2002, slowly weakened Venezuela's democratic institutions as his revolution progressed.
The autonomy of state bodies—the courts, the National Electoral Council, the attorney general's office, and Congress—were eroded as they became appendages to the president's political machine. The armed forces also were subjugated to Chávez's Bolivarian Revolution.
And although Chávez included the poor in the country's political process, he had no hesitation in excluding the millions who signed a petition to recall him in 2004 from participating in the country's government or state companies.
Chávez was helped by an inept opposition, which often seemed to play into his hands with inept actions and an inability to comprehend that Venezuela had changed. Whether Chávez's legacy changes in the immediate future will depend on it.
"The last year that Chávez was at the helm, the economy grew by 5 percent," says David Smilde, a senior fellow at the Washington Office on Latin America, a think tank in Washington. "That was the last year in a 14-year stretch in which their lives progressively got better. That's what people know about Chávez. Unless some leaders emerge that can speak to the people and show how the current crisis stems from the political and economic decisions that he took, that's all they'll ever know about Chávez."
Before it's here, it's on the Bloomberg Terminal.
LEARN MORE