China's Uighurs Fear More Prejudice After Kunming Killings
Bloomberg News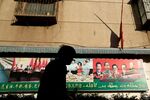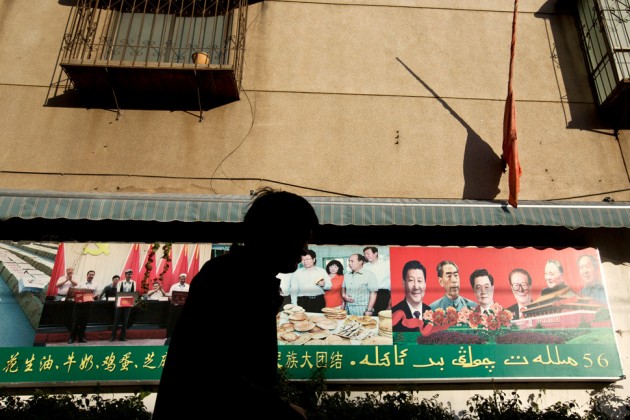 Saturday's rampage at a Kunming train station that killed 29 people and injured 140—an attack that the Chinese government linked to Uighur separatists from the Xinjiang region—hasn't changed Cheng Lin's view about the ethnic group.
"All the Xinjiang people are bad. Even before this happened, we didn't talk to them," the 36-year-old housewife said from her home in a dark narrow lane in Dashuying, where most Uighurs in Kunming live. She added: "This is not a discrimination against them."
A Uighur kid tried to steal her son's bike, she said, while others threatened to beat people standing in their way. For her, it's personal.
Elsewhere in Kunming, as police singled out Uighurs for registration checks or told them to stay away from train stations, it was more official.
Saturday's killings spurred fear locally as the separatist violence that has slain dozens since November—mostly in remote parts of Xinjiang, thousands of kilometers away—crept closer to home. Others were concerned that a much more common problem—discrimination against the Uighur minority—is poised to get worse.
Uighurs, whose language, culture, and religion differ greatly from those of the Hans, already face some discrimination. In Shanghai, for example, where Uighur pickpockets were once a well-known annoyance, natives have nicknamed the entire ethnic group "cantaloupes," after the melon that's the region's specialty.
In Kunming, Aziz Yolwas, 41, a Uighur, said he didn't know the people who live upstairs and share a front door with him—except for the fact that they're Hans, China's majority group.
"The Hans don't like us," he said in broken Mandarin while baking bread. "But I like the people in Kunming."
A few blocks away, a pear trader from northern Xinjiang, who said his name was Rehmanjan, said he saw hatred as well as fear in the eyes of Hans walking by.
"I came here because there're many minorities around. People could get along," he said, standing by a Uighur restaurant. "Now am not so sure."
This week, in the Dashuying neighborhood, officers accompanied by armed police walked up to Uighur patrons in a restaurant and registered their personal information while Han shop owners next door watched. Several Uighurs said they were told not to go anywhere by train in the next few days, except to return to Xinjiang.
Some Chinese intellectuals raised their voices against such discrimination. Zhan Guoshu, a reporter from People's Daily, wrote on his microblog: "Do not respond to the bloodshed with discrimination against a race."
He was echoing the plea of a Uighur man named Abdul, who made headlines this week when he was almost kicked out of his home of eight years in Dali, a tourist town 400 kilometers west of Kunming. Local police said in a public notice that Abdul's landlord wasn't willing to rent to Uighurs anymore, adding that all landlords should report Uighur guests to public security. Police retracted the statement after it drew fierce criticism from Chinese Internet users.
President Xi Jinping urged the nation to oppose "any words or action that would hurt the unity of all ethnic groups."
Cao Guoqing, a Han Chinese reporter, was much more blunt. "Now that the murders have been caught," he wrote yesterday, "please leave the Uighurs alone, so that we all would have a better chance to live."
— Wenxin Fan
Before it's here, it's on the Bloomberg Terminal.
LEARN MORE