business
Perch's Pitch: A New Way to Keep Tabs on Competitors
By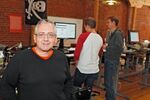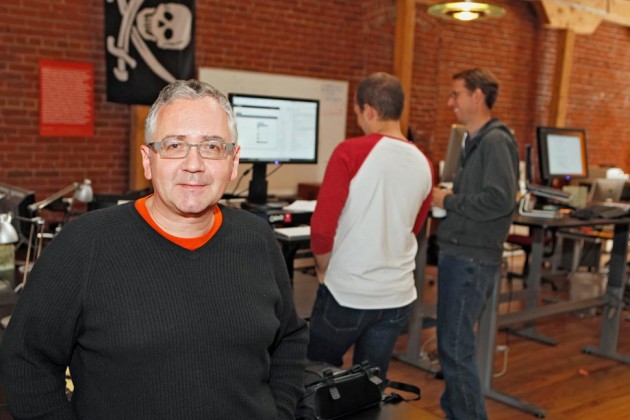 Small business owners are famously short of time. That's why tech startups see them as a ripe market for software to automate such things as payroll, marketing, and online sales. And this helps explain why AngelList, an online forum for startup founders and investors, counts 2,491 startups catering to small and medium-sized businesses. They're mostly promising to save Main Street business owners time and hassle.
Into this crowded field comes a fresh breed of startups promising to sort through the clutter. They include TrustRadius, a sort of Yelp for user reviews of business software. It also includes Perch, a mobile app that seeks to help small business owners focus their online marketing efforts around a simple idea: The marketing strategies that business owners really need to know about are the ones their competitors are using.
Perch, designed for iPhones and Android devices, aggregates social media feeds into a single stream, showing small business owners the chatter about them on Facebook, Twitter, Yelp, and a number of other websites. It also pulls together the online activities of their competitors. The owner of a Mexican restaurant, say, can ask the app to track the Thai joint across the street, and be alerted when the rival company runs a Facebook ad or a Groupon deal. The idea is to help the Perch user decide what online marketing strategies are moving the needle for businesses that resemble their own.
Former MapQuest Chief Executive Perry Evans launched Perch at the end of 2012 through his Denver startup, Closely. The app is free for business owners—Perch makes money by connecting online marketers that want to reach them. If a user's Facebook advertising lags its competitors, Perch might send the company a message suggesting businesses that specialize in Facebook marketing. If the small business owner hires the marketer, Perch collects a fee.
Perch's own online-advertising blitz appears to be paying off. Evans says the app more than doubled users, to 32,000, in the first two months of 2014, from 15,000 at the end of last year, thanks to aggressive recruitment on Facebook. Evans says revenue should be about $1 million in 2014.
As users adopt the app, he expects Perch will extract valuable data on what kinds of strategies work for which businesses. For that kind of analysis, Perch needs to entice a greater number of business owners to sign up. To make his case, Evans falls back on a familiar pitch: His app can save small business owners time and hassle. "It's impractical to think about business owners saying, 'I'm going to have a Twitter tool and a Facebook tool and a Yelp tool,'" says Evans. "There are eight or nine things they need to be tracking. It's like, stop the madness."
Before it's here, it's on the Bloomberg Terminal.
LEARN MORE