12 Years a Slave: Now Playing in Theaters Again, and at Home
by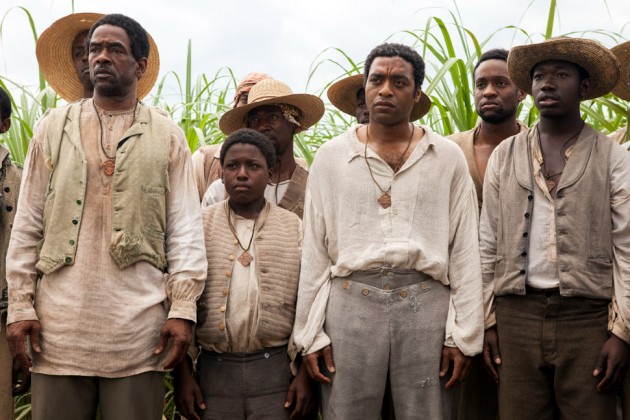 The Oscar winner for best picture, 12 Years a Slave, was released in October and had exited all but 411 movie screens before Sunday's coronation. This weekend the film will be back in more than 1,000 theaters, as often happens with Academy Award winners, while also competing against its own box office, appearing alongside digital rentals available on Amazon.com, Apple's iTunes, and other on-demand platforms. About the only place you won't find 12 Years a Slave is at Netflix and Redbox, where it has an April 1 release date.
The film saw "a phenomenal bump" last weekend before the Academy Awards broadcast, with its take jumping 86 percent to $975,931. After four Oscar wins, distributor Fox Searchlight Pictures decided to give 12 Years a second life in theaters, even with the film's availability elsewhere. "There's more money to be made in the short run than just on the home-viewing platform," says Phil Contrino, vice president and chief analyst at BoxOffice.com.
Another consideration for cinema owners and Fox Searchlight over 12 Years is the competition this coming weekend. There are two fairly sizable openings: Mr. Peabody & Sherman, an animated comedy from Fox, and 300: Rise of an Empire, the graphic drama about ancient Greece that follows the film 300 from seven years ago. While both will open on more than 3,400 screens, it's not a weekend dominated by a blockbuster or other event movie, allowing space for 12 Years a Slave to further its profit.
To date, 12 Years a Slave has earned more than $50 million at the box office and could easily collect millions more in theaters, thanks to the publicity that attends Oscar winners. And the searing antebellum movie stands to reap more than most financially, given that it had a small opening in mid-October and has grossed more abroad than in the U.S. The subject matter—the story of a free man sold into slavery in the 1840s and the cruelties of bondage—did not lend itself to a wide audience before its Oscar win. With the Academy's praise, Contrino believes more people are now likely to consider the film worth finding on the big screen.
Couch potatoes, however, have plenty of options for buying and renting: $3.99 at Amazon, $4.99 at iTunes and Vudu. Other services also rent and sell the movie.
Before it's here, it's on the Bloomberg Terminal.
LEARN MORE