Will Legendary Law Firm Patton Boggs Be Swallowed or Evaporate?
Paul M. Barrett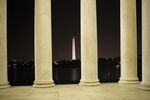 In the modern annals of Washington law practices, no major firm has a more distinctive profile than Patton Boggs. Now, after a couple of rough years and a strange, disastrous entanglement with oil giant Chevron, Patton Boggs seems likely to disappear into a merger—or just disappear.
As I've chronicled in Bloomberg Businessweek, many once-eminent corporate law firms were shaken by the severe global recession in 2008, combined with law industry-specific economic pressures and rampant bad management by talented attorneys who mistook themselves for chief executives. The most notorious examples were New York's Dewey & LeBoeuf and Washington's Howrey, both of blessed (or cursed, depending on one's perspective) memory.
Patton Boggs, for decades a regulatory and lobbying powerhouse with ties to the Boggs political dynasty, has been showing signs of an elite legal brand likewise about to crumble and go away. When I last checked, Patton Boggs was acknowledging the collapse of merger talks with Locke Lord, a firm prominent in Texas but with nothing like the national panache that goes with the Boggs banner. That failed union had the whiff of desperation as far as Patton Boggs was concerned.
Last week came word, courtesy of Legal Times, that Patton Boggs was consolidating and shedding lawyers (again), shutting an office in Newark, and talking about another merger—this time with Squire Sanders, a large national firm started in Cleveland.
Beyond the hazards facing many of its peers in the 400- to 750-lawyer range—firms that lack the worldwide reach of multithousand-attorney behemoths and at the same time don't enjoy the nimbleness of a boutique—Patton Boggs has fallen victim to a more unusual malady: overreliance on marquee litigation that dries up or goes awry. It saw one gusher of a case—the courtroom battle over Sept. 11 liability—reach a natural resolution in 2011. The legal fees from representing New York City in its litigation against injured World Trade Center firefighters and rescue workers was lucrative while it lasted. But to the chagrin of attorneys, every disaster eventually comes to an end. Patton Boggs apparently grew too dependent on the Sept. 11 case.
The same rainmaking partner who presided over the Sept. 11 litigation got Patton Boggs involved in a separate matter that has cost the firm millions of dollars in billable hours with no prospect of a payout soon. In 2010, James Tyrrell, a prominent mass injury defense lawyer, put Patton Boggs's resources and reputation on the side of Ecuadorian villagers suing Chevron over oil pollution in the Amazon. The villagers won an historic $19 billion verdict in 2011. Rather than comply with the judgment of an Ecuadorian trial court, however, the oil company turned on the plaintiffs' lawyers, including Tyrrell and Patton Boggs.
A furious side battle erupted pitting Tyrrell against Chevron's main outside firm, Gibson, Dunn & Crutcher, with allegations of fraud and intimidation flying in all directions. Tyrrell found himself allied with a controversial New York activist-lawyer named Steven Donziger, whom Chevron is suing in a civil racketeering suit in federal court in New York. Accused of fabricating evidence and other misconduct in Ecuador, Donziger denies wrongdoing.
Whether Chevron will ever pay a dime of its pending Ecuadorian liability is an open question, as is Patton Boggs's hope of ever seeing any fees from the oil pollution case.
Tyrrell and Patton Boggs's in-house spokesman didn't respond to my request for comment. The litigator and more junior lawyers in his immediate entourage would seem likely nominees to be the next defectors from Patton Boggs, a development that would only increase the momentum toward the firm getting engulfed by a more stable operation or sold off for parts. These are tumultuous times in Big Law.
Before it's here, it's on the Bloomberg Terminal.
LEARN MORE