Does J. Crew Fit in Japan's Fast-Fashion Empire?
by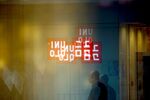 Fast Retailing, the Japanese giant behind Uniqlo, is finding a lot of things to like at J. Crew: fancy Fair Isle sweaters, a closet of third-party brands, a pile of U.S. stores, and a rich growth rate. The question is, how much is it willing to spend for the lot?
As it works to become the world's largest apparel company, Fast Retailing has been trying to work out a deal with the preppy brand's private equity owners, TPG and Leonard Green & Partners, according to a Bloomberg News report citing two people with knowledge of the matter. None of the companies is commenting on a potential deal, but J. Crew Chief Executive Millard "Mickey" Drexler was in Asia last month during New York Fashion Week, missing his company's big sartorial splash and setting the industry abuzz with talks of a marriage.
"The timing of a deal couldn't be better," Kelly Tackett, an analyst at PlanetRetail, said via e-mail. "More importantly, the pairing of the two companies also would be a good cultural fit. Both share similar values, philosophies, and a passion for innovation."
In total stores, J. Crew wouldn't give Fast Retailing much of a boost against its bigger rivals, including Inditex, H&M, and Gap.


But it is growing like crazy.


The pair certainly make a smart fit geographically. Fast Retailing has global ambitions, but its expansion in the U.S. has been measured. In the past two years it has opened a lot of stores in malls near the coasts but still doesn't have any locations in the 3,000 miles or so between. J. Crew, meanwhile, has only dipped its argyle toe abroad with three London stores, a move chronicled by Bloomberg Businessweek's Emma Rosenblum.
The tie-up would also make sense in terms of offerings. Uniqlo and J. Crew would have a wardrobe mix similar to Gap, with its Banana Republic sibling. Uniqlo specializes in affordable and colorful basics, while J. Crew offers more expensive garments with a bit of fashion flair. For example, at Uniqlo, womens' cashmere sweaters are monochrome, fairly plain, and priced at $30. J. Crew's versions run around $250 and come in a variety of patterns, thicknesses, and styles.
Tackett said the pair could squeeze out a lot of cost savings by combining their fabric orders and supply chains. "Both are fairly innovative retailers when it comes to breaking free of the constraints of the vertically integrated model," she said.
Price, however, may be the sticking point. As J. Crew's private equity owners consider an initial public offering, the brand's estimated value has been pegged at a rich $5 billion, based on the opulent levels that such on-trend brands as Michael Kors and Ted Baker are trading at. Fast Retailing may love the way it looks in J. Crew, but American investors may be willing to pay a lot more for the clothes.
Before it's here, it's on the Bloomberg Terminal.
LEARN MORE