Fitness Chains Feel the Burn as Startups Disrupt the Industry
Hannah Clark Steiman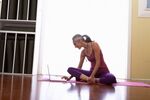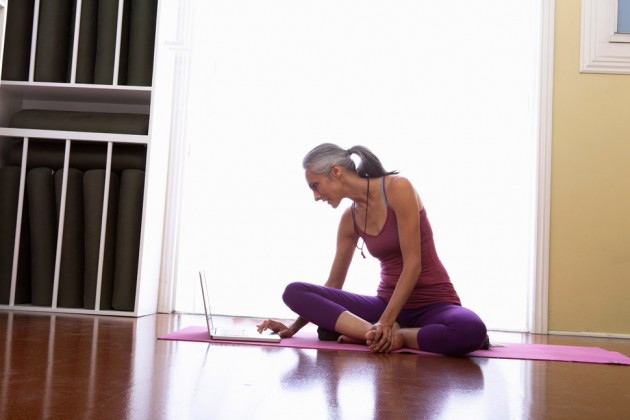 I used to spend a lot of money on fitness. Back in the old days—2009—I supplemented my $85 monthly gym membership with a weekly $28 Pilates class. This month, my exercise budget is $18, the cost of a subscription to YogaGlo, an on-demand yoga website. Instead of schlepping to a studio or gym three times a week, I can find a yoga class that's 30, 45, or 60 minutes long and do it in the comfort of my living room.
Yoga studios should be worried, but so should big fitness chains, such as Town Sports International, Life Time Fitness, Equinox, and Sports Club/LA. The $21 billion U.S. health and fitness industry, with nearly 30,000 locations, is losing customers to YogaGlo and a host of other fitness companies—most of them startups—that are following a classic disruptive model. They don't have all the frills of full-service gyms, but what they do offer is convenience and customization that brick-and-mortar operations simply can't match—and at a much lower price.
Wearable devices such as Fitbit and Nike's FuelBand track your physical activity and let you compete with friends online. Free apps RunKeeper, GymPact, and Strava offer creative ways to motivate you and track workouts. No-frills gyms such as PlanetFitness, which cost $10 to $20 per month, are expanding rapidly, while many corporations now offer free office gyms. The November Project, a free outdoor workout club, has taken off in 10 cities, up from four a few months ago. These are just a few examples of new, disruptive fitness offerings. P90X, Insanity, DailyBurn.com—the list goes on and on.
Large fitness chains are already feeling the burn. Last week, Town Sports reported that revenue fell 1.8 percent in 2013 and total membership dropped 2.5 percent. Life Time Fitness also reported 2013 earnings last week, and although it had healthy revenue and net income increases, memberships rose only 0.3 percent in 2013 and attrition in the fourth quarter jumped to 9.8 percent, from 9.1 percent in 2012. Gyms have always had high membership attrition, but the proliferation of low-cost competitors is making it harder than ever to keep customers.
Some people join gyms because they want "access to a wide array of fitness equipment." But there are emotional and social reasons as well, and new entrants have tapped into them. Traditional gyms motivate people who see exercise as an excuse to get out of the house; some are even more motivated if they pay a high price for membership. More than 50 million Americans belong to health and fitness clubs, and 40 percent drop out each year, indicating that gyms don't do a good job motivating people. By contrast, a friend of mine recently ran more than 80 miles in 16 days simply because his Strava app challenged him to do it.
Gyms are trying to be more motivational. You can bring your whole family to the gym, even if everyone has a different workout preference. Some offer tennis leagues or summer camp or child-care on Valentine's Day. But startups are offering consumers less expensive ways to get this job done. The November Project's success is driven by people who are motivated to work out if they feel a part of a community. Hundreds of people get up before 6 a.m. in the middle of winter to participate in the workouts.
What could gyms do differently? To start, they could disrupt themselves and broadcast group classes online. Gyms should also offer a service that allows members to connect and compete with each other online. To build community, they could send personal trainers to participate in November Project workouts, perhaps bringing Gatorade and protein bars. And gyms could start their own free outdoor exercise clubs for members.
Meanwhile, health and fitness clubs should prepare for a world in which large, expensive facilities are a smaller part of the industry. Purchasing disruptive competitors—or launching their own disruptive fitness services—may ultimately be the only way to survive.
Before it's here, it's on the Bloomberg Terminal.
LEARN MORE