Telecom Italia Backs CEO's Proposals for Independent Board
Daniele Lepido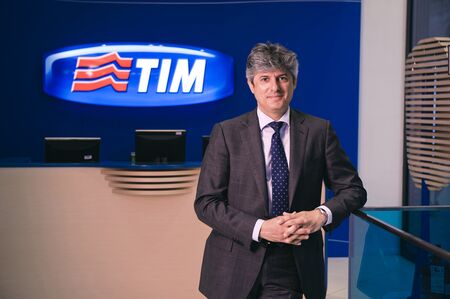 Telecom Italia SpA directors backed proposals by Chief Executive Officer Marco Patuano to give more influence to minority shareholders on the carrier's board.
The proposals, including reducing the current 15-member board to either 11 or 13, will be considered by investors at the company's April 16 annual general meeting, Telecom Italia said in a statement yesterday. Shareholders who own at least a 0.5 percent voting stake will be able to present board candidates, the company said.
Patuano asked for stricter requirements for directors classified as independent, who would hold a majority of seats on the board, according to the statement.
Telecom Italia's largest shareholder, the Telco SpA investor group controlled by Telefonica SA, currently has the power to appoint a majority of the board members. Italy's market regulator has raised concerns that some of the members not appointed by Telco have ties to it, a person familiar with the matter said earlier.
Minority shareholders including Marco Fossati, whose Findim Group SA owns about 5 percent of Telecom Italia, have sought more sway over the Milan-based carrier.
The Consob market regulator has asked Telecom Italia to review the status of Mauro Sentinelli and Jean-Paul Fitoussi as independent directors, another person familiar with the issue said. Sentinelli is a former Telecom Italia manager, and Fitoussi is on the advisory board of Intesa Sanpaolo SpA, which is a shareholder of Telco.
Independent Directors
Patuano also recommended the appointment of a non-executive chairman from among the independent directors, the company said. Chairman Aldo Minucci has said he will he will only serve in the position until a new board is chosen in April.
The shares rose 0.7 percent in Milan to 81.9 euro cents at 9:27 a.m. They have jumped 16 percent this year, giving Telecom Italia a market value of 14.8 billion euros ($20.3 billion).
While Telecom Italia has 15 board positions, only 11 of those are currently filled. Five of the directors are deemed independent. Telefonica CEO Cesar Alierta and another former executive at the Spanish carrier stepped down from Telecom Italia's board in December to avoid perceived conflicts of interest in Brazil, where the two carriers compete.
Before it's here, it's on the Bloomberg Terminal.
LEARN MORE