Congressman Camp's Serious Tax Bill Just Wasn't Made for These Times
By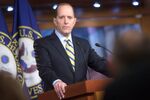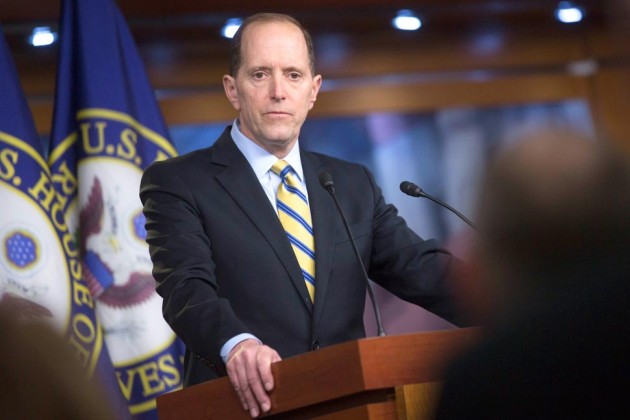 The biggest surprise about the tax-reform plan unveiled Wednesday by Republican Representative David Camp of Michigan isn't his proposal to curb the mortgage-interest deduction, levy a surtax on the wealthy, or reduce individual and corporate tax rates (to a maximum of 35 percent and 25 percent, respectively). It's that he bothered to offer a serious plan at all.
That, at least, is the reaction to the proposal by the House Ways and Means Committee chairman from most of his colleagues, Republican and Democrat alike.
It's an open secret in Washington that members of Congress basically consider their work for the year finished and are mostly concerned with positioning their parties for the midterm elections. Lawmakers will continue to go through the motions of passing legislation, but without any hope or expectation that anything will become law. Republicans, who have voted 49 times to defund or repeal Obamacare, will continue hammering away at the law because they think it gives them the best chance of winning back the Senate. Democrats will keep pushing a minimum wage hike because they're desperate for voters to focus on a different subject.
Camp's plan ignores the futility of the environment it has been born into. Whatever your thoughts about its merits—Bloomberg's Richard Rubin has good rundowns here and here—it's a serious proposal for the first significant reform of the tax code since 1986, with ideas drawn from both Republican and Democrats. Like any serious proposal, it involves tradeoffs and creates winners and losers.
As Politico notes, most Republicans are aghast that one of their own would introduce legislation that wasn't simply a messaging gimmick for the midterm election. Most Democrats cynically regard Camp's proposal as attack-ad fodder. "Frankly, I don't understand the politics of it," Democratic Representative Jim McDermott of Washington told Politico. "He knows it's not going anywhere, but it will be used" against Republicans. "The question will be: Do you support Dave Camp's bill?"
So unwilling is Congress to entertain the kind of tradeoffs contained in Camp's bill that Bloomberg View's Al Hunt declared the plan "dead on arrival." Former Bush Treasury official Tony Fratto cleverly one-upped him by declaring it "dead before arrival," although that hasn't prevented a lobbying frenzy.
The haste to dismiss the plan because of its timing means that it's sure to be quickly buried and forgotten. But this brief turn in the spotlight is important, nonetheless, because it has revealed that a plan most tax policy experts would agree is a legitimate stab at tax reform is being dismissed out of hand by both parties.
Maybe, after November, the two sides will reengage. Maybe they won't. Regardless, Camp has shown that the obstacles to rewriting the tax code are much bigger than just the timing of his plan—and the prospects for reform are therefore even dimmer than most people had imagined.
Before it's here, it's on the Bloomberg Terminal.
LEARN MORE