The Next Problem for MOOCs Starts With a Rap Genius Intern
by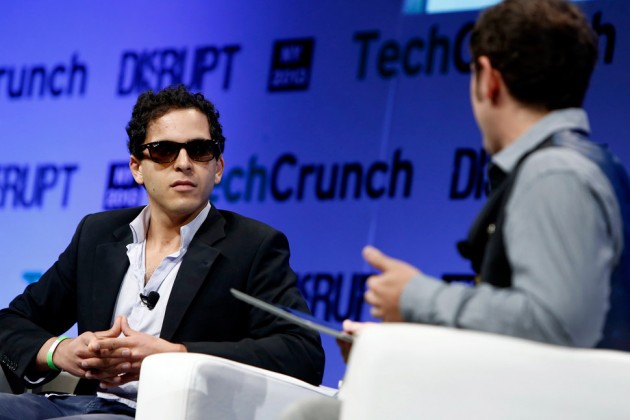 If you're accepted to Harvard Business School, you can look forward to learning alongside the eggheads and overachievers deemed worthy by the school's admissions office. HBS has also launched a massively open online course, or MOOC, as have other heavyweight MBA programs. If you enroll in an HBS MOOC, you can look forward to learning alongside … exactly whom?
Last month, a Harvard Divinity School professor named Laura Nasrallah led a course called "Early Christianity: The Letters of Paul" on EdX, which offers MOOCs from Harvard, MIT, and other prestigious universities. "I didn't know who was going to show up for the course—if I'd have high school students, or septuagenarians, or people working with technology for the first time," she says. To serve the greatest number of the 20,000-plus students who registered for the course, Nasrallah offered students several ways to comment on reading material, including an EdX website, a Facebook group, and the website Poetry Genius.
Poetry Genius, for the unfamiliar, is part of the website Rap Genius, which publishes song lyrics and invites the public to comment on their meaning. The company has raised millions in venture capital and enticed rap artists, including Nas, 50 Cent, and Kendrick Lamar, to create accounts. It has also attracted attention to the antics of co-founder Mahbod Moghadam, who has made a habit of publicly insulting chief executive officers and glorifying drug use.
A recent blog dustup about Rap Genius' office culture inadvertently led to a peek at how the EdX-Rap Genius collaboration came together. It started when the website NextShark.com published an interview with two Rap Genius interns and included intern Zach Schwartz holding forth on his fabulous life. ("We all get these huge salads, oysters, smoothies, all this really nice stuff, and then we go back, we feast, and then we work for 10 hours straight," he says. Also: "It's been crazy, they filmed a music video here with Isaiah Rashad, and that just happens like every day s—. It's crazy.")
After Valleywag had a laugh at the interview, Schwartz defended himself in the comments. He worked hard at Rap Genius, he said, and listed his duties, including "Harvard EdX assignments—I worked on Aristotle's Politics, editing and adding links to annotations."
Fair enough. There's no reason a person can't be in the background of a rap video one day and annotate Aristotle for a Harvard professor the next. On the other hand, it's probably unusual for the staid university to collaborate with a company whose Twitter account recently told Warren Buffett to—well, you can read about it yourself. That raises the question: Are Rap Genius interns the people you want to study theology with?
Nasrallah says she was unaware of Rap Genius's colorful reputation. "I chose it for the technology," she says, noting that Poetry Genius allows annotators to upload video and audio files.
Jeremy Dean, head of education at the startup, says that the Rap Genius employees, interns, and users who contributed to Nasrallah's EdX course did so as experienced editors, "not experts on the New Testament."
Dean, who earned a Ph.D. in literature at the University of Texas before joining Rap Genius, says a bigger impediment to getting high schools and colleges to adopt Poetry Genius—Dean says hundreds have—is convincing them that the website is "a social network for close reading" and not just a repository for song lyrics. "I was convinced to leave a career path as a professor, and I wouldn't have done it if I thought the founders were buffoons."
Perhaps, but the collaboration question is worth considering. Data released last month by Harvard and MIT showed that there were more than 841,000 registrants to free, online courses offered by the two schools through the EdX program in 2012 and 2013, but only 5 percent of students earned completion certificates. Completion rates aren't the end-all in evaluating MOOCs, but increasing engagement is a good goal. As we reported earlier this month, at least one Harvard professor sees collaboration between students as a means to boosting engagement in MOOCs.
As online courses strive to get participants to collaborate with each other, many students will have occasion to ask: Who are my classmates, and what am I learning from them?
Before it's here, it's on the Bloomberg Terminal.
LEARN MORE