Heisman Winner Winston Goes 0-for-2 Versus Yankees in Exhibition
Dex McLuskey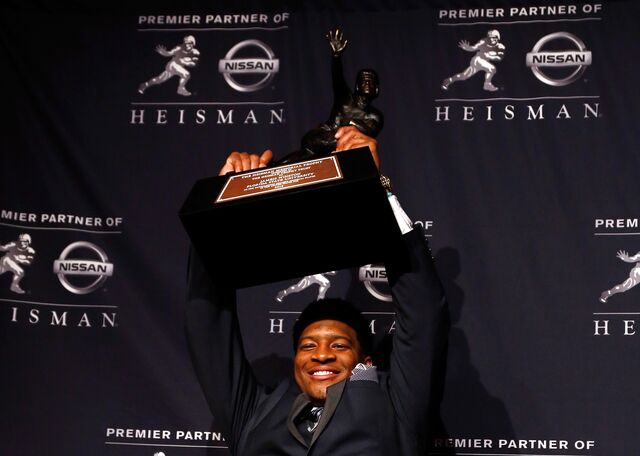 Jameis Winston, who in December won the Heisman Trophy as college football's best player, went 0-for-2 against the New York Yankees in a baseball exhibition.
Quarterback Winston, who led Florida State University to victory in college football's national title game last month, grounded out to second base in the sixth inning and struck out looking in the eighth as the Seminoles lost 8-3 against the Yankees yesterday.
"It's just surreal," Winston, 20, told reporters. "Probably better than winning the national championship."
The opening game of spring training for the Yankees, at George M. Steinbrenner Field in Tampa, Florida, was the first meeting between New York and Florida State since 1985.
After hitting .235 in 41 baseball games and making 17 relief pitching appearances as a freshman for the Seminoles last year, Winston threw a two-yard touchdown pass with 13 seconds left in the game to give Florida State a 34-31 win over Auburn University in football's national championship game on Jan. 6. The victory completed a 14-0 season for the Seminoles.
Before it's here, it's on the Bloomberg Terminal.
LEARN MORE