Lou vs. Lew: U.S. and China Trade Barbs Amid Fed Taper Worries
By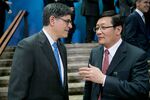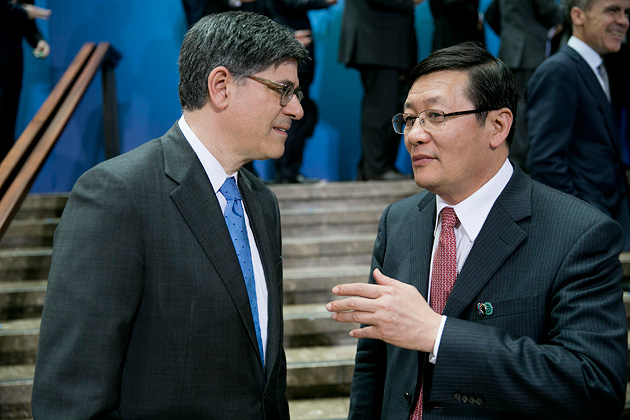 A day after U.S. Treasury Secretary Jacob J. Lew criticized China for dragging its feet on economic reform, a senior Chinese official has struck back.
"Take the U.S., for example: Its recovery is being helped by monetary policy and not much by structural adjustment," Lou Jiwei, the 63-year-old finance minister told Bloomberg News on Feb. 22 at a G-20 ministerial meeting in Sydney. "They have always been saying that China should boost its consumption ratio and the U.S. should boost its investment ratio, but that structural change is not happening in the United States."
The spitting match was set off when Lew, speaking in Sydney on Feb. 21, said while China wants "to move in the right direction" on further opening its economy, "I have yet to see the signs that they are moving with the speed that we would want."
Developing countries from India to South Africa have expressed worries that uncoordinated Fed tapering will hurt their economies. China has said it's not a concern. "The U.S. withdrawal from its super-loose monetary policy is good for China as it shows the U.S. economy is improving," Lou said to the official Xinhua News Agency on Feb. 23. "China will remain unaffected by the short-term liquidity problems created by the U.S. exit," the Global Times reported Lou said to Xinhua.
Before it's here, it's on the Bloomberg Terminal.
LEARN MORE