Hypo Alpe Chief Quits as Austria Hires for Bail-In Advice
Boris Groendahl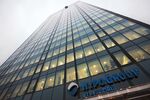 Austria hired new advisers to revisit plans to impose losses on creditors of nationalized Hypo Alpe-Adria-Bank International AG. The bank's Chairman Klaus Liebscher stepped down in protest against the move.
Austrian Finance Minister Michael Spindelegger, struggling to contain public anger over the costs of propping up Hypo Alpe, is looking into ways to force some holders of 12.5 billion euros ($17.2 billion) of the company's debt to accept losses, he told journalists in Vienna yesterday. Liebscher, a former central bank governor, said in his resignation letter that such a move put Austria's reputation on the line.
"The public debate about bondholders' participation in the wind-down costs may be politically opportune," Liebscher said in the letter to Spindelegger, which was obtained by Bloomberg. "But it increasingly causes international investors to raise doubts about Austria and its reputation as a financial center, raising memories of recent events in Cyprus."
Spindelegger and Chancellor Werner Faymann, whose coalition narrowly secured a majority in parliament in last year's vote, are under pressure to draw a line under the Hypo Alpe rescue with voters demanding they simply pull the plug.
After 4.8 billion euros in tax money went into the bank in the last four years and several billion more are expected to be needed still, two-thirds of Austrians disapprove of the handling of the affair. The same proportion favors stopping support and letting the bank go insolvent, according to a Gallup poll for the Oesterreich newspaper last week.
'Best Result'
Spindelegger revived the idea of tapping bondholders yesterday, zeroing in on investors who seek profit by buying Hypo Alpe's bonds at the currently depressed prices.
"What financial markets expect is not always what you want politically," Spindelegger said yesterday. "We need to find the model that's the best result for taxpayers. That may not comply with the markets, but it will be necessary."
Spindelegger didn't elaborate how Austria may deal with the bondholders. He only said he's targeting debt guaranteed by the province of Carinthia, one of Hypo Alpe's former owners, while bonds issued with a federal guarantee will be serviced.
Hypo Alpe's bonds dropped to record lows after the debate about a possible insolvency of the lender first surfaced in November and again when Moody's downgraded the securities last week. Its 4.375 percent bond guaranteed by the Carinthia province maturing in 2017 declined 1.625 percentage points to a record low of 83.8 percent of par value yesterday.
Nowotny Warns
Austrian central bank Governor Ewald Nowotny will take over the helm of a "task force" of experts advising the government on Hypo Alpe from Liebscher, the Finance Ministry said yesterday. He said he understood Liebscher's resignation and reiterated that a bondholder bail-in was technically hard to manage and also not appropriate for a country like Austria.
"If a state like Austria has liabilities, it has to service them, that's my opinion," Nowotny told Austrian radio ORF in an interview. "Our model of how a state should behave should be more like Germany, should be more like the Netherlands, and not so much Greece or Cyprus."
Nowotny said the task force would present a new plan for Hypo Alpe's wind-down March 3 and reiterated that it was urgent for the government to make a decision.
Notheis Hired
Spindelegger hired Dirk Notheis, Morgan Stanley's former Germany chief, to help him make his judgment on the proposals the task force will make in the next weeks for Hypo Alpe's wind-down, he said. Notheis left Morgan Stanley in 2012 after German prosecutors started a probe into a regional government's repurchase of a utility stake that the U.S. bank managed.
He reiterated he is also seeking funds for the rescue from other former owners Carinthia and from Bayerische Landesbank, a a German bank that owned 67 percent of Hypo Alpe before walking away in 2009. Morgan Stanley, then still led by Notheis in Germany, advised BayernLB when Hypo Alpe was nationalized.
Austria will decide by the end of March how to dismantle Hypo Alpe, Spindelegger said. The preferred vehicle at the moment is a state-owned "bad bank" for as much as 19 billion euros of wind-down assets. The necessary legislation could be implemented by the end of June, he said. Hypo Alpe is seeking buyers for its operating units in the former Yugoslavia.
Fitch Ratings, which reiterated its stable outlook for Austria's top AAA credit rating yesterday, also criticized the government's handling of Hypo Alpe's restructuring.
"The government has yet to disclose its preferred solution, raising concerns about policy coherence and credibility," Fitch said.
Before it's here, it's on the Bloomberg Terminal.
LEARN MORE