As Deals Are Announced, Buy the Buyers
by
Corporate America has a near record amount of cash on its balance sheet. Cash as a percentage of assets at non-financial companies in the S&P 500 now stands at 4.8 percent, according to Strategas Research Partners .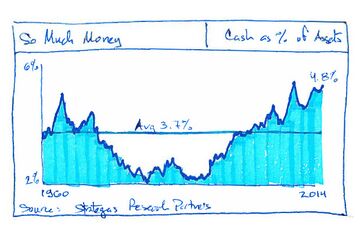 Since virtually every company in the S&P 500 has a baseline budget for both R&D and capital investment, the relevant question becomes: How should chief financial officers deploy excess capital? Effectively they have three choices: buyback stock; pay dividends; make acquisitions. Here's how S&P 500 CFOs have chosen to deploy cash over the past 12 months: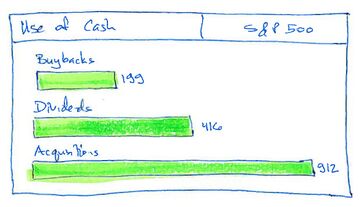 199 of 500 companies have bought back stock, 416 have paid dividends and there have been a total of 912 companies purchased by S&P 500 members. There's a good reason why acquisitions account for the largest use of proceeds: Buyers' stocks tend to rally over the 60 days after announcing a deal.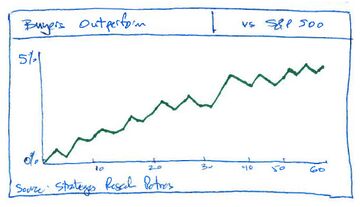 Looking at the biggest deals announced in the past week, two are up and one is down, with an average gain of 1.8 percent. The take away here: Buy buyers on weakness. In an environment where organic growth is still hard to generate, mergers offer one way for companies to grow, and the market is clearly rewarding the buyers.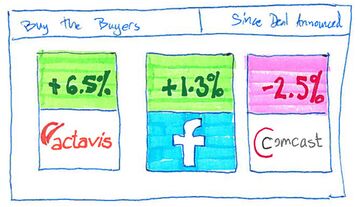 Before it's here, it's on the Bloomberg Terminal.
LEARN MORE